Posted on
Mon, Feb 18, 2013 : 6 p.m.
Eastern Michigan University asked to sever ties with Adidas following alleged worker violations
By Katrease Stafford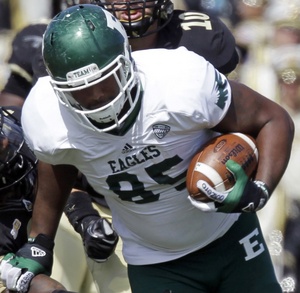 Associated Press
An Eastern Michigan University student organization, Students for an Ethical and Participatory Education, is urging the university to consider severing its contract with Adidas due to allegations of workers rights violations, the Eastern Echo reported.
Two workers from a closed-down factory in Indonesia visited the school Wednesday and said Adidas has repeatedly refused to recognize their rights and pay severance pay.
The university has sent a letter to Adidas inquiring about its practices and expects to hear a response by the end of the month, according to the Echo. EMU's contract with Adidas began in June 2010 and is valid until May 2015.
This isn't the first time a local university has looked into the allegations.
University of Michigan President Mary Sue Coleman complained to Adidas in October and urged the company to ensure that its former workers received severance pay after the contractor, P.T. Kizone, closed in 2011. More than 2,700 individuals did not receive severance payments. U-M has a $60 million sports apparel contract with Adidas.