Posted on
Mon, Nov 26, 2012 : 10:54 a.m.
EMU alumni to be featured on new Syfy network show
By Katrease Stafford
Two Eastern Michigan University alumni will be featured on the Syfy network's new show, "Viral Video Showdown," the Eastern Echo reports.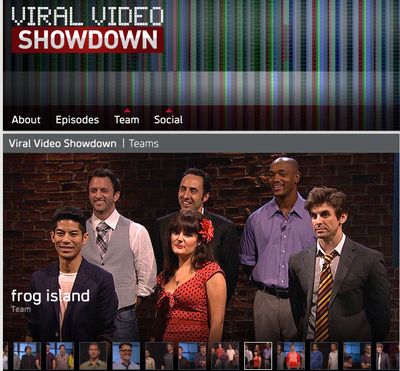 Courtesy Syfy
Cooper Barnes and Chuck Ganchorre will be on the show in which two teams compete to see who can create the best viral video for a cash prize. Teams are given a budget, an assignment and 72 hours to write, shoot, edit and upload their videos. The videos are judged by a panel of experts and the winning team receives $5,000.
Barnes and Ganchorre have created several YouTube videos with their Frog Island Comedy troupe since 2005. Some of their most notable videos have more than 250,000 views, with the highest having more than 8 million views on YouTube.
"Viral Video Showdown" airs at 10:30 p.m. on Tuesday nights. The episode featuring the Frog Island team will run Dec. 4.