Posted on
Fri, Sep 21, 2012 : 5:58 a.m.
EMU professor accused of rousing sleeping student: 'I did not kick him'
By John Counts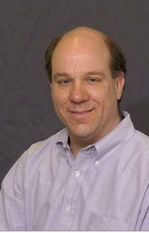 From the Eastern Michigan University website
The Eastern Michigan University professor accused of kicking a sleeping student to wake him up said he did no such thing.
"I did not kick him. I did not touch him," said Mark Higbee, who has taught at EMU since 1994. "This is a tiny little incident that has been blown out of proportion."
In a phone interview with AnnArbor.com, Higbee said he was surprised the incident was reported to the police and in the news media.
Around 3 p.m. Monday, Higbee was near the end of a discussion in his History of Black Americans class, which has less than 20 students, when the incident occurred when he noticed the student had fallen asleep.
Higbee said he approached the sleeping male student and used a louder voice while continuing the discussion and that's what woke the student up.
"I was talking about the subject and it woke him up," he added.
If there was any physical contact, Higbee contends, it was accidental. He said it's possible he brushed the student's foot with his own while he was walking past.
The student immediately left the class.
After the student spoke with a university official, he reported the incident to the police, Higbee said. The student ultimately did not choose to pursue charges, according to police. The student has not officially withdrawn from the class, but is expected to possibly transfer to another history class.
While Higbee still seems perplexed as to why the incident was ever reported, he wishes the student well in the future.
"I hope in his other classes, he shows a willingness to learn," he said. "I wish the student well in his education."
So far, the incident hasn't disrupted the class, which met Wednesday and had a great discussion, he said. Higbee wants to make sure the public knows most students don't snooze in class.
"This mistakenly suggests that a lot of students fall asleep in class," he said. "Overwhelmingly, our students are very engaged in their classes."
John Counts covers cops and courts for AnnArbor.com. He can be reached at johncounts@annarbor.com or you can follow him on Twitter.