Posted on
Tue, Jan 8, 2013 : 5:57 p.m.
Faulty wiring caused fire that gutted Ypsilanti Township home
By Kyle Feldscher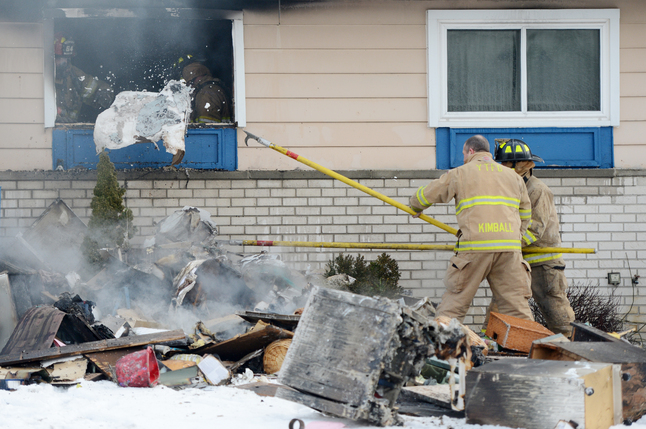 Faulty wiring caused a fire that destroyed the interior of a home on Ohio Avenue in Ypsilanti Township Tuesday morning, a fire official said.
Ypsilanti Township Fire Department Capt. Brad Johnson said investigators determined a copper wire and an aluminum wire were wound together in a junction box in the closet of the home's front bedroom. Johnson said investigators determined the wires caused the box to overheat and set the closet ablaze.
The fire quickly spread to the rest of the room, consuming much of the interior of the house.
Ypsilanti Township firefighters went to the home on Ohio Avenue, just south of the railroad tracks near Michigan Avenue, at 9:44 a.m. Tuesday. Johnson said the fire was out by 10:07 a.m. and firefighters spent much of their time on the scene removing the home's contents and extinguishing hot spots.
A man and a woman were home at the time the fire broke out. Johnson said the couple was watching TV when the power went out at the home. The woman discovered the fire in the bedroom and, after they attempted to put out the flames with water, the couple fled the home.
Johnson said both were exposed to smoke and heat but they declined to be transported to the hospital by the Huron Valley Ambulance crews on site. At one point, the man actually ran back into the burning home to find the woman, unaware of the fact she had already escaped safely.
The couple plans to stay with friends and family in the area and declined assistance from the American Red Cross.
Kyle Feldscher covers cops and courts for AnnArbor.com. He can be reached at kylefeldscher@annarbor.com or you can follow him on Twitter.