Posted on
Mon, Mar 18, 2013 : 4:50 p.m.
Final forum Wednesday for input on Ypsilanti Community Schools' mascot and colors
By Danielle Arndt
Parents and students in the Ypsilanti Community Schools district will have another opportunity to weigh in on the consolidated district's mascot and colors Wednesday.
The forum will take place at 6:30 p.m. in the Ypsilanti High School Media Center, 2095 Packard Road.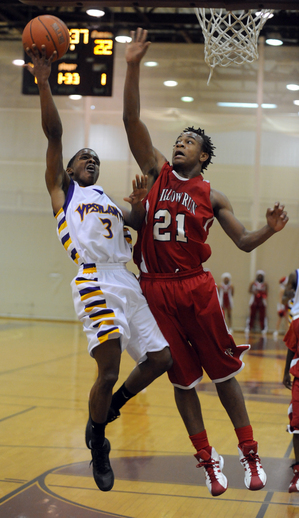 Lon Horwedel | AnnArbor.com file photo
The merging Ypsilanti-Willow Run school districts solicited
suggestions and ideas
from the community through Thursday.
Emma Jackson
, communications director for the
Washtenaw Intermediate School District
, said officials did not receive as many submissions as they thought they would.
An effort to engage local residents in choosing a name for the new district was widely successful and exceeded expectations, with more than 280 name suggestions submitted. Ypsilanti Community Schools was the name decided upon.
Jackson said the new district received around 60 mascot and school color submissions. The mascot ideas fell in a variety of categories — people, animals, historical context and others, Jackson said. The submissions included Bombers, Generals, Liberators, Lions, Mustangs, Hawks, Firebirds, Royals, Running Rebels, Mavericks, Engineers and Vikings.
Other proposed mascots included combining the current mascots of Ypsilanti and Willow Run, the Phoenix and the Flyers, respectively. Those ideas included the Flying Phoenix and the Phoenix Flyers.
There also was a range of school color possibilities submitted. Jackson said blue and green combinations were predominant. Some also attempted to combine the colors of both districts, such as red and gold, maroon and gold or black and gold. Ypsilanti's current school colors are purple and gold; Willow Run's are red, black and white.
Jackson said officials will have a chart at Wednesday's forum for people to see what the colors are of other area schools.
"We don't want to pick colors that might be confusing on the field," she said.
Jackson said originally, a mascot and color proposal was expected to be brought before the joint Board of Education at the end of March. However, it likely will not be until early April now to allow for more polling of the community, Jackson said. An online survey is being developed and will be available on the joint district's website.
"We want to be thorough about what seems to be resonating with the community," Jackson said. "… We know (the mascot and school colors) is something that we'll want to have in place for a very long time and it's important to not only have student buy-in but community buy-in. The mascot and school colors elicit school pride and people identify with these."
The naming and mascot advisory committee will meet Thursday to deliberate further on the most popular mascot and color proposals that derive from Wednesday's forum. There also was a forum on Saturday that will be considered as the committee attempts to narrow down the possible selections.
A website has been developed for Ypsilanti community members to stay up-to-date on what the advisory committees are working on.
Danielle Arndt covers K-12 education for AnnArbor.com. Follow her on Twitter @DanielleArndt or email her at daniellearndt@annarbor.com.