Posted on
Fri, Mar 29, 2013 : 5:32 p.m.
Dog dies in Ypsilanti Township fire after residents leave stove on while gone
By Kody Klein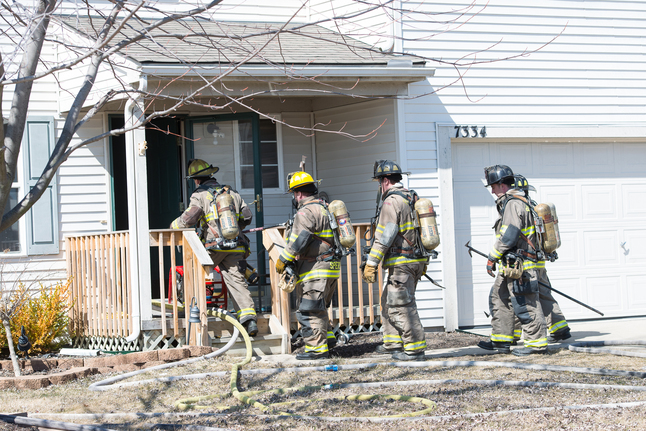 Courtney Sacco I AnnArbor.com
An Ypsilanti Township house sustained $200,000 worth of damage Friday morning from a fire firefighters believe began because the residents left the stove on when they left.
"At this time it appears to be caused by unattended cooking," said David Crescio, fire captain for the Ypsilanti Township Fire Department.
The fire was reported to the fire department by a neighbor at 11:15 a.m.
The damage to the home, which was located at 7334 Spyglass Lane, in Ypsilanti Township, included extensive fire damage to the kitchen and the room above it, as well as smoke damage throughout the rest of the house.
In addition to the damages, Crescio said a dog left in the house died as well, from what he believed was probably smoke inhalation.
The township received assistance from Ypsilanti Fire Department, Pittsfield Fire Department and Ann Arbor Fire Department.
Kody Klein is an intern for AnnArbor.com. Reach him at kklein@mlive.com