Posted on
Wed, Apr 10, 2013 : 5:58 a.m.
Blight beat: Flooding, mold growth inside vacant home prompts legal action
By Tom Perkins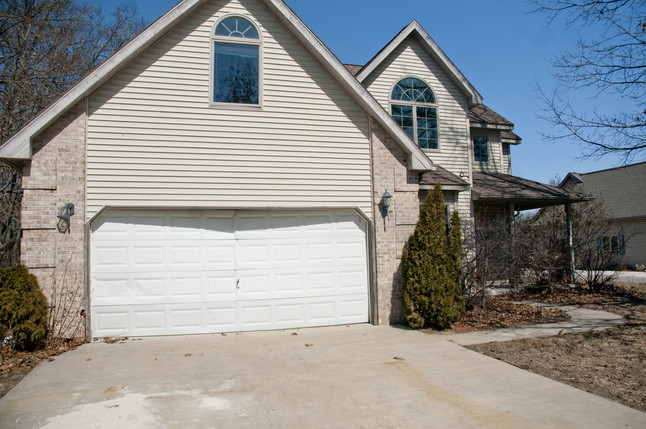 Tom Perkins | For AnnArbor.com
The Ypsilanti Township Office of Community Standards is taking on a blight case at a relatively new home.
For at least eight months, the home at 5777 Merritt has sat vacant. But during that time it has flooded and is decaying from the inside out.
Now, the township is preparing to take legal action as the home's owner fails to respond to requests to bring the property up to code.
Since tenants who rented the property left in August 2012, a burst pipe has flooded the house and caused significant interior damage. Among other issues are mold growth, collapsing drywall and rotting joists.
Parts of the ceiling have collapsed throughout the main floor and there is water damage throughout the interior.
Ypsilanti Township Building Director Ron Fulton said he suspected the home had flooded on multiple occasions.
"This had been going on for quite some time, unfortunately," he said.
The home was built in the mid 1990s and there is a basketball court and new children's playset in the backyard. The home was brought to the OCS's attention when a neighbor called the fire department on Feb. 4 because they were hearing an alarm from inside the house.
Firefighters discovered the alarm was going off because warm water shooting out of a pipe and hitting the cold surfaces in the home was causing steam. The steam triggered the alarm.
The property was subsequently condemned.
The homeowner initially told township officials he planned to bring the home, which is next to Wiard's Orchard, up to code but was unable to receive insurance money to make the repairs. Since then he has not responded to township correspondence.
At its March 25 board meeting, the Ypsilanti Township Board of Trustees approved taking legal action if the home's owner did not bring the property up to code.
Tom Perkins is a freelance reporter. Contact the AnnArbor.com news desk at news@annarbor.com.