Economic developer from Ohio selected as new Ypsilanti city manager
Posted on Wed, May 16, 2012 : 11:32 a.m.
The Ypsilanti City Council selected Ralph Lange, the former head of the Monroe County Road Commission and current executive director of the Henry County (Ohio) Improvement Corporation, as the next city manager.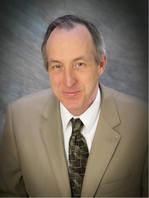 via Henry County website
Lange was one of two candidates to meet all of council's desired and required qualifications during the
interviews
.
Lange earned his master's degree in public policy from Purdue University. He served as Albion's city manager and city administrator/director of public safety for Oregoen, Ohio, for a total of 10 years. After that he served as managing director of the Monroe County Road Commission 10 years before joining the Henry County Improvement Corporation in 2008.
Lange said he helped improve the relationship between Albion University and the City of Albion, and also served as chairman of its housing authority. He oversaw 300 employees and a budget of up to $35 million in Oregon and highlighted his economic development efforts in the city, which he said helped secure nearly $500 million in investment from local oil refineries and a power plant.
Lange also oversaw a staff of 120 and a budget of up to $30 million at the MCRC, and he said the MCRC never lost an arbitration case while he was there. As director of Henry County Improvement Corporation, Lange said he was involved in numerous projects with a wide range of businesses to help secure investment and create new jobs in the county.
Former City Manager Ed Koryzno left the city in January. City Clerk and interim-city manager Frances McMullan was among the three finalists, but she withdrew her name unexpectedly on May 10.