Posted on
Sat, Jan 8, 2011 : 2:38 p.m.
Give your voice to Ypsilanti Public Schools' educational reform efforts
By Guest Column
Editor's note: Dedrick D. Martin is the superintendent of Ypsilanti Public Schools.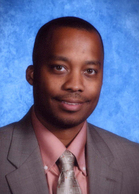 Some see the difficulty in every opportunity. Others see the opportunity in every difficulty. Without question, those of us who have chosen public education as our profession are confronted with a steady stream of challenges. But rather than throw up our hands and surrender to the difficulties, the
Ypsilanti Public Schools
staff has unified to explore ways to raise student achievement with limited resources.
Teamwork is at the core of this emerging success story. In the short time I have been superintendent, I've been pleased by accomplishments despite a deficit fund balance and depressed economy. We have launched a new high school -- Ypsilanti New Tech @ Ardis; we've expanded the Montessori program to include first grade; and implemented data based instructional strategies, resulting in strong improvements in MEAP and NWEA scores for K-8th grades.
We are particularly excited about the debut of the Washtenaw International High School in the fall of 2011. This program will be housed in the former East Middle School location and is a countywide school that is designed to meet all International Baccalaureate requirements. The Washtenaw Intermediate School District is overseeing the implementation of this new high school.
Not only have we made adjustments internally but we've also reached across school boundaries to consolidate food and transportation services, realizing financial savings. Educational collaborations including the Early College Alliance at Eastern Michigan University, Widening Advancement for Youth (WAY) and other alternative educational options with neighboring districts are examples of pooling resources to benefit a greater sphere of students.
Success is evident and celebrated, yet we recognize we are not effectively reaching a segment of our Ypsilanti High School student population. There are pockets of promise at the high school with award winning programs and many examples of creative teaching techniques; however, low standardized test scores and the drop out rate are unacceptable.
To reverse the trend, we are embarking on a re-organizational initiative. We submitted to the state a solid redesign plan for Ypsilanti High School, which was recently approved by the Michigan Department of Education. We believe this plan will result in measurable and relevant reform.
Educational consultants, EdWorks, will partner with our district to assist with the high school redesign. They are hosting a public forum at 5:30 p.m. on Tuesday, Jan. 11, in the high school media center to solicit public input on the status and future of the high school. We hope you can attend this session, as we are depending on the support of our community to see the redesign process through to a successful completion. It isn't going to be easy and at times it will be frustrating but we will stay the course.
As we proceed with educational reform and walking through doors of opportunity, I pledge to keep our stakeholders updated. In addition to the quarterly Key Communicators forums - a group comprised of staff, students, parents, community leaders and educational partners - we will have several opportunities for public input. The Michigan Association of School Boards is hosting three public meetings to obtain feedback on the creation of a Strategic Plan for YPS. Once in place, the Strategic Plan will guide the educational decisions made over the next one to five years.
Those meetings will all start at 6:30 p.m. on the following dates: Tuesday, Feb. 15, Estabrook Elementary, 1555 W. Cross St.; Wednesday, Feb. 23 Erickson Elementary, 1427 Levona St.; Monday, March 7, Perry CDC, 550 Perry St.
I will also be visiting local restaurants to engage in informal discussions about our present circumstances and our future aspirations. Join me at Café Luwak, 42 E. Cross St. in Ypsilanti's Depot Town at 6:30 p.m. on Jan. 25.
I'll save you a seat.