Posted on
Mon, May 27, 2013 : 11:31 a.m.
Good Guys Delivery service expands in Ypsilanti
By Katrease Stafford
Good Guys Delivery service in Ypsilanti started delivering food and other items from convenience stores and restaurants in the area last October, but has since expanded to include grocery shopping for residents in the community.
The business, co-owned by Samuel Gant and Benjamin Phinisee, initially started making delivery runs from Eagle's Market at 501 West Cross Street.
"We did deliveries from that convenience store and we spread from there," Phinisee said.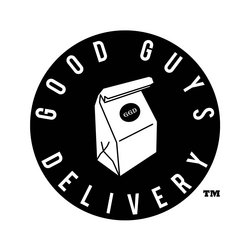 Courtesy
In total, Good Guys now delivers from about 12 restaurants and convenience stores including Bona Sera Cafe, Wolverine Grill, Dom's Bakery and the Ypsilanti Food Co-Op.
Phinisee said Haab's just signed on, and he expects to be delivering for Ugly Mug soon.
Phinisee said he and Gant were with a group of friends last year at a restaurant in the area and wondered why many local businesses didn't offer a delivery service.
"He pulled me to the side and said why don't we deliver everything?" Phinisee said. " We just ran with it from there."
Phinisee and Gant recently decided to add a "runner service" to Meijer, Kroger and Whole Foods. They believe there's a demand for the service, especially from college students in the area who might not have access to transportation.
Phinisee said it costs $12.00 for the grocery runner service. If the order is above $150.00, another $4 per $50 is added.
"There are a lot of people that don't have cars," he said. "They're used to walking to places and some people just don't have time for that, and having delivery service works.
"A lot of people need things from Meijer and can't get there or get off work late and can't catch the bus."
Phinisee said college students aren't the only ones who have inquired about the service.
"As far as the elderly and older people, they can't just go to the grocery like we can," he said. "I see it as a great convenience because we can do that. We get a lot of families and older people that order for us, especially from restaurants. A lot of the convalescent centers have been questioning (us) about it."
Phinisee said he makes a profit off of the delivery fee and said the business is "volume-based," depending on how many calls they receive each day. The business charges a $3.50 delivery fee for its restaurant and convenience store runs.
Phinisee said the company has about six employees, including two call center staff who take the orders.
The company's service area, currently defined as Clark Road to Interstate 94 and from Golfside Road to Prospect Road, could soon expand, Phinisee said. Deliveries are sometimes made outside of the service area.
"I see this expanding a lot," Phinisee said. "I've never heard of this before. Grocery delivery service is bigger overseas than in the United States. People like it a lot."
Delivery is from 10 a.m. to 1 a.m., Monday through Sunday. Visit the Good Guys Delivery Facebook page for more information.
Katrease Stafford covers Ypsilanti for AnnArbor.com.Reach her at katreasestafford@annarbor.com or 734-623-2548 and follow her on twitter.