Posted on
Sat, Sep 22, 2012 : 8:27 p.m.
Head-on collision kills 18-year-old driver in Ypsilanti Township
By Cindy Heflin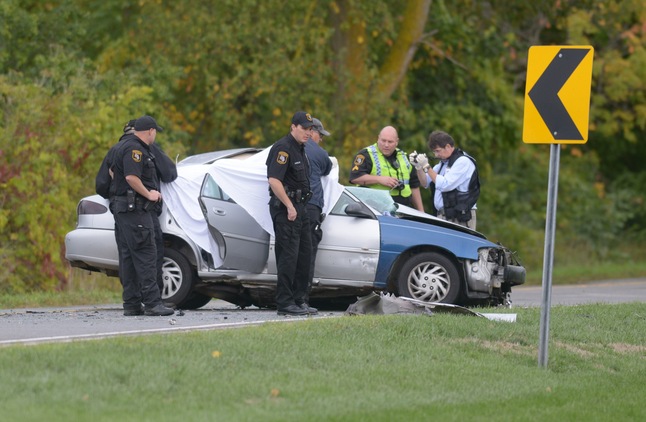 Courtney Sacco | AnnArbor.com
An 18-year-old Whittaker man died Saturday afternoon when the car he was driving hit another head-on on Whittaker Road in Ypsilanti Township, Ypsilanti Sheriff's deputies said.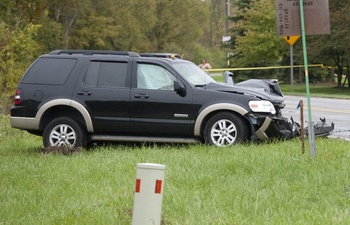 Courtney Sacco | AnnArbor.com
The man was driving south on Whittaker Road at a high rate of speed about 2:30 p.m. when his vehicle crossed the centerline near Merritt Road and struck another vehicle head-on, sheriff's deputies said in a press release.
The man was pronounced dead at the scene of the crash, sheriff's deputies said. The driver of the other vehicle was taken to a hospital and was in stable condition with minor injuries Saturday night, deputies said in the release.
Ypsilanti Township Fire Capt. Brad Johnson said Huron Valley Ambulance paramedics took the injured driver, a woman, to St. Joseph Mercy Hospital in Superior Township. She was driving a Ford Explorer, he said. The other vehicle was an older model four-door sedan, he said.
He said the crash appeared to have occurred just south of the intersection with Merritt Road.
Speed was a contributing factor to the crash, sheriff's deputies said.
Both drivers appeared to have been wearing seatbelts at the time of the crash, said Washtenaw County sheriff's Sgt. Geoffrey Fox.
Cindy Heflin is associate news director at AnnArbor.com. Contact her at 734-623-2572 or cindyheflin@annarbor.com or follow her on Twitter.