HIV-positive Ypsilanti man faces trial for allegedly sexually assaulting teens
Posted on Thu, Oct 11, 2012 : 5:15 p.m.
The Ypsilanti man accused of sexually assaulting three boys, possibly exposing them to HIV, will face trial and returns to court later this month.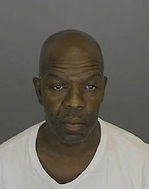 Courtesy of WCSO
Leonardo Devinci Christian, 53, was in the 14A-1 District Court on Tuesday for a preliminary exam. According to court records, his case was bound over to the Washtenaw County Trial Court, where he now faces trial.
He returns to court at 1:30 p.m. Oct. 23 in front of Washtenaw County Trial Court Chief Judge Donald Shelton. He remains lodged in the Washtenaw County Jail.
Christian is charged with four counts of third-degree criminal sexual conduct with victims between 13 and 15 years old, two counts of fourth-degree criminal sexual conduct with a victim between 13 and 16 years old, three counts of sexual penetration by a person with AIDS with an uninformed partner, criminal sexual conduct with the intent of sexual penetration, second-degree criminal sexual conduct and two counts of accosting children for immoral purposes. Those 13 charges are spread across two criminal cases.
Christian is accused of sexually assaulting a 14-year-old boy who met Christian at a holiday meal he organized in Ypsilanti. Christian is a well-known figure in Ypsilanti and held annual holiday meals at Korey's Krispy Krunch Chicken and Coops Charity Poker Room.
According to police. Christian first met the boy and his family when he gave them free tickets to a holiday meal at the restaurant.
It's alleged Christian is infected with the HIV virus and did not tell the 14-year-old, who was 13 when the alleged assaults began.
After Christian was charged in that initial case, two 15-year-old boys came forward to police and said they had been sexually assaulted by Christian in 2006.
It's unknown if any of the victims were infected with the HIV virus.
Michael Vincent, Christian's attorney, previously has stated the allegations simply are accusations and his client maintains his innocence.