Posted on
Sun, Feb 24, 2013 : 5:59 a.m.
Judge: Case against homeowners charged with pumping 'intense' medical marijuana odor can go forward
By Tom Perkins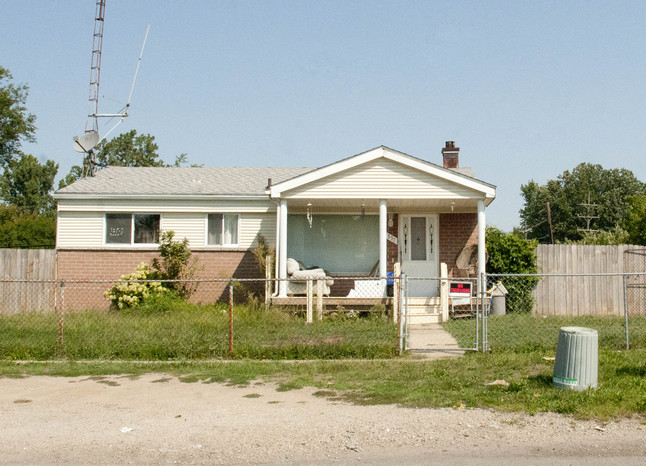 Tom Perkins | For AnnArbor.com
Ypsilanti Township's case against a man officials charge has been pumping strong medical marijuana fumes out of his house will be heard by a Washtenaw County Circuit Judge.
A defense attorney for Michael Engle and Deborah Klochubar asked Judge Archie Brown to dismiss the case, but that motion was denied.
The township says Engle is in violation of its noxious fumes ordinance because of the "intense" odor that has disrupted neighbors' lives. Township officials have stressed that the issue doesn't have to do with medical marijuana laws but zoning ordinances regulating what kind of odors can be omitted in the township.
Officials allege Klochubar and Engle are processing medical marijuana in some way that produces fumes that are pumped out of their basement window through an exhaust system and towards a neighbors' home.
Police and township officials say they have smelled the odor outside the home at 1397 Crestwood Ave. on multiple occasions, and presented affadavits from neighbors who said they smelled it.
In a separate case, the township charges that Engle and Klochubar are in violation of the township's zoning laws regarding growing of medical marijuana.
According to state law, a person with a medical marijuana patient's card can grow up to 12 plants for their personal use. Ypsilanti Township ordinance allows residents to grow their personal plants in residential zones.
But state law says registered caregivers can grow up to 72 plants for up to five patients and their own personal use. Ypsilanti Township's zoning ordinance doesn't permit caregivers to operate in residential zones.
Eric Misterovich, attorney for Engle and Klochubar says that state medical marijuana laws pre-empt local ordinances, and the township's zoning ordinances regarding medical marijuana are not enforceable.
Judge Brown will take that question under advisement, and a trial date of Aug.12 has been set for the noxious odor case.
Although the two cases are separate, Misterovich said they are tied together, and medical marijuana producers' emissions can't be regulated.
That ruling could have wide-ranging consequences across the state as officials are not aware of any other case in the state where zoning ordinances regulating medical marijuana growing activities have been challenged.
"When there is a direct conflict between state law and local law, state law is upheld," Misterovich said.
The noxious fumes zoning ordinance states that the "creation of offensive odors shall be prohibited" in any zone. Mike Radzik, director of the office of community standards, said the odor coming out of the home constitutes an offensive order, and a district court judge has already agreed.
Neighbors first began complaining in March of 2012 and Engle and Klochubar were cited. On May 8, 14-B District Court Judge Charles Pope ordered Engle and Klobuchar to abate the odor. Engle admitted that there was a disruptive odor being pumped from the home by entering into a consent agreement, Township attorneys says.
Officials say that agreement with the 14-B District Court has gone ignored.
Misterovich said he presented affadavits from other neighbors on the street that said they don't smell any odors. And, regardless of the smell, Misterovich underscored that he feels the state laws pre-empt the noxious fumes ordinance, so the odor can't be regulated.
Ypsilanti Township attorney Dennis McLain says he is pleased with the rulings so far.
"It's a huge plus for the township as far as we're concerned," he said. "The township is moving forward."
Tom Perkins is a freelance reporter for AnnArbor.com. Contact the news desk at 734-623-2530 or news@annarbor.com.