Posted on
Tue, Feb 19, 2013 : 2:20 p.m.
Laptop, printer stolen during burglary at Wolverine Grill
By Kyle Feldscher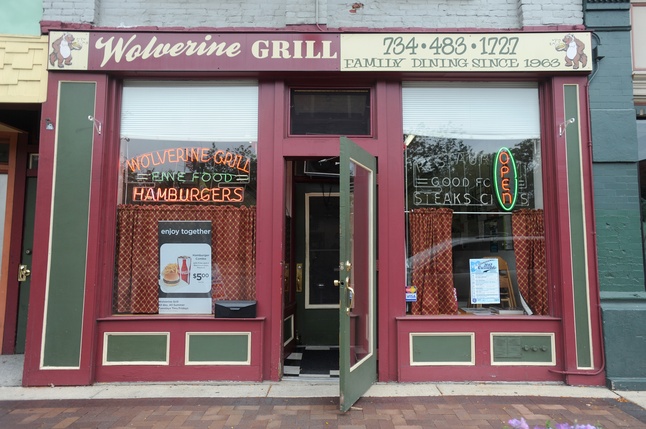 Angela Cesere | AnnArbor.com file photo
An intruder smashed in two glass doors before stealing a laptop computer and a printer from the Wolverine Grill in downtown Ypsilanti early Tuesday morning.
Ypsilanti police Sgt. Dennis Szymankiewicz confirmed a break-in occurred at a business early Tuesday morning in the 200 block of West Michigan Avenue. Szymankiewicz said an unknown person smashed two glass doors to enter the business.
Wolverine Grill owner Kevin Hill confirmed his business was the one affected by the burglary. Hill said he usually brings the laptop home with him, but Monday night he knew he wouldn't need it, so he left it at the restaurant.
Hill, who is a member of the Ypsilanti Downtown Development Authority and the Downtown Association of Ypsilanti's board of directors, said it was the first burglary reported at the Wolverine Grill and came as a surprise.
In fact, he said he was having a conversation with someone in the days before Tuesday's break-in about the lack of burglaries on Michigan Avenue in Ypsilanti recently.
"We were saying we can't remember when there's been an incident on Michigan Avenue in quite some time," he said. "It's even more ironic that it happens that night. But, that's a lot closer to the truth than not. There really hasn't been a significant number of incidents."
Hill said there's no damage to the building other than the smashed doors and whoever broke in ignored the cash register, which was open but had no money in it. He said the nature of the break-in makes him think whoever came into the restaurant knew what he or she was after.
In the wake of the burglary, Hill said he's going to "take appropriate security measures" to protect the restaurant.
Police did not have any suspect information to release Tuesday afternoon.
Anyone with information on the incident is encouraged to call the Ypsilanti Police Department at 734-483-9510.
Kyle Feldscher covers cops and courts for AnnArbor.com. He can be reached at kylefeldscher@annarbor.com or you can follow him on Twitter.