Lincoln schools to pilot one of 4 teacher evaluation models in statewide study
Posted on Thu, Aug 23, 2012 : 5:58 a.m.
Lincoln Consolidated Schools is one of 14 districts chosen to participate in the state's yearlong teacher evaluation study.
The Michigan Council on Educator Effectiveness announced its pilot schools and four teacher evaluation methods Thursday morning. The districts were selected based on their geographic location, demographics and size in order to make the pilot study as representative as possible of Michigan's public schools.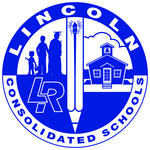 Lincoln was the only district chosen from
Washtenaw County
. It will pilot
The Thoughtful Classroom
model. The other models, a few of which already are used in Michigan to some degree, are:
Charlotte Danielson's
Framework for Teaching, the
Marzano
Teacher Evaluation Model and
5 Dimensions of Teaching and Learning
.
Gov. Rick Snyder created the Council on Educator Effectiveness in 2011 and tasked it with developing a statewide rating and evaluation system for teachers and administrators that was more frequent, measureable and consistent across all districts than the current hodge-podge of methods used now.
Michigan's effort is part of a national trend to increase the number of times teachers are observed and to link student achievement to educator evaluations, a move that has generated controversy but is supported by the Obama administration.
Part of the purpose behind Michigan's pilot year is to allow teachers and principals the opportunity to provide "on the ground feedback" and contribute to the decision, MCEE chairwoman and University of Michigan School of Education Dean Deborah Loewenberg Ball said in a release.
"The MCEE takes seriously our charge to ensure the design of a fair, reliable and feasible approach to educator evaluation in our state," Ball said.
"This pilot is crucial to that work and to the future of Michigan's K-12 schools because it will allow us to learn about educator evaluation as it takes place in real school settings."
The pilot program is expected to cost about $4 million and also is intended to help districts identify master teachers who can assess, mentor and develop their peers.
The council said pilot responsibilities will not be tacked on to someone's existing job.
"A group of educators, analysts and researchers will be assigned to the pilot project intensively, and will have the time necessary to conduct this study effectively," said a report issued Wednesday. "This will ensure the quality of our investment in the pilot and provide the highest quality data and information to aid in the development of a first-rate educator evaluation system for Michigan."
The state appeared to bypass districts in large cities when making its selection of pilot schools. The complete list of districts participating in the pilot study is:
5 Dimensions of Teaching and Learning: Clare Public Schools (Clare County) Leslie Public Schools (Ingham County) Marshall Public Schools (Calhoun County) Mt. Morris Consolidated Schools (Genesee County)

Charlotte Danielson's Framework for Teaching: Garden City Public Schools (Wayne County) Montrose Community Schools (Genesee County) Port Huron Area School District (St. Clair County)

Marzano Teacher Evaluation Model: Big Rapids Public Schools (Mecosta County) Farmington Public Schools (Oakland County) North Branch Area Schools (Lapeer County)

The Thoughtful Classroom: Cassopolis Public Schools (Cass County) Gibraltar School District (Wayne County) Harper Creek Community Schools (Calhoun County) Lincoln Consolidated Schools (Washtenaw County)