Posted on
Tue, Jul 2, 2013 : 6:07 p.m.
Ypsilanti Township man linked to Ann Arbor break-in via U-C Berkeley class ring
By John Counts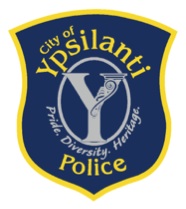 Police said Tuesday afternoon they had a break-in suspect in custody before the crime was even reported.
An incident involving someone using a rock to break into an apartment in the 100 block of North Thayer Street of Ann Arbor and stealing jewelry and a laptop was reported to Ann Arbor police Tuesday.
It turns out the 48-year-old male suspect was picked up by Ypsilanti police Sunday, Sgt, Thomas Eberts said. Investigators made the link Tuesday, matching items that were found in a backpack the man had with items reported missing, including the 30-year-old female victim's University of California-Berkeley class ring, Eberts added.
The Ypsilanti Township man was arrested at an apartment complex in the 1900 block of Washtenaw Avenue of Ypsilanti around 2 a.m. Sunday after police were called there for reports of a "suspicious person," Eberts said.
The man had a backpack in his possession.
"There was some unique jewelry in it," Eberts said, referring to the class ring.
The 48-year-old was arrested and taken to the Washtenaw County Jail on a parole violation. Now that investigators think they have linked the items in the backpack with the reported break-in, the man could face charges of receiving and concealing stolen property.
The 30-year-old Ann Arbor woman told police the break-in occurred between June 27 and when it was reported Tuesday.
The 48-year-old remains in jail where he was scheduled to be arraigned Wednesday or Thursday, Eberts said.
John Counts covers cops and courts for AnnArbor.com. He can be reached at johncounts@annarbor.com or you can follow him on Twitter.