Posted on
Fri, Oct 28, 2011 : 3:48 p.m.
Man charged in Ypsilanti home invasion is held on $5,000 bond
By Lee Higgins
A man accused of stealing a laptop computer and some money from an Ypsilanti home early Thursday, then pulling a knife when the victims confronted him, remains jailed on a $5,000 bond, with the right to post 10 percent.
Ypsilanti police Det. Sgt. Troy Fulton said investigators continue to work to identify another man believed to be involved.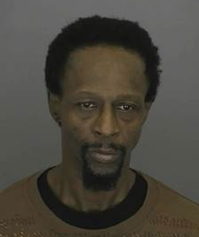 Felton Ray Luckett, 51, of Ypsilanti, was arraigned Friday afternoon at the Washtenaw County Jail on charges of armed robbery, first-degree home invasion and assault with a dangerous weapon.
According to police, Luckett and another man walked into a home in the 700 block of Emmet Street about 12:36 a.m. while two 20-year-old men were inside. Police said after the residents questioned why Luckett and the other man were in the home, they left.
The residents noticed they were missing money and a laptop computer, according to a police news release. Police said the residents confronted Luckett and the other man four blocks away. That's when Luckett pulled a knife on the men and threatened them, police said.
At today's arraignment, Luckett told Magistrate Thomas Truesdell that he's single, has four children and works as a cook. He also does work for his landlord, he said. "I didn't commit this," he said.
When Truesdell asked about Luckett's criminal record, Luckett said he has a prior conviction for possessing cocaine.
Luckett is scheduled to return to court for a preliminary hearing Nov. 8.
Lee Higgins covers crime and courts for AnnArbor.com. He can be reached by phone at (734) 623-2527 and email at leehiggins@annarbor.com.