Posted on
Mon, May 13, 2013 : 6:50 p.m.
Man held on $250,000 bond for allegedly assisting abduction of Ypsilanti woman
By Kyle Feldscher
The 21-year-old man accused of helping abduct a 25-year-old Ypsilanti woman last week is being held on a $250,000 bond after being arraigned Monday, records show.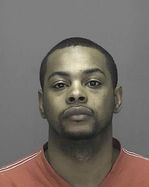 Raymond March
Raymond March, of Belleville, is charged with unlawful imprisonment, conspiracy to commit unlawful imprisonment, interfering with the reporting of a crime and aggravated assault, court records show. He was arraigned at the Washtenaw County Jail Monday afternoon and was given a $250,000 bond, according to jail records.
March is charged with assisting Jeremy Abston, 27, in the abduction of Farrah Cook on May 6. Cook eventually broke free of her captors that same day in an Ypsilanti Township apartment complex, suffering a sprained ankle.
March was arrested Friday at an Inkster home, according to police. The Ypsilanti Police Department and the 2nd District Fugitive Team arrested March.
March faces a preliminary exam at 8:30 a.m. May 21, records show.
Meanwhile, a warrant was approved for Abston, who remains at large. Abston and Cook had a four-year relationship and have three children together, twin 4-year-old girls and a 3-year-old boy.
Court records show Washtenaw County Prosecutors approved an 11-count warrant for Abston Monday.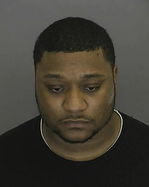 Courtesy of YPD
He faces charges of unlawful imprisonment, conspiracy to commit unlawful imprisonment, interfering with the reporting of a crime, assault with a dangerous weapon, larceny in a building, three charges of interfering with electronic communications, aggravated domestic violence, assault and battery and malicious destruction of property worth less than $200, according to court records.
A message was left with Ypsilanti police Detective Sgt. Thomas Eberts seeking an update on Abston's whereabouts Monday afternoon. As of last week, Abston spoke with investigators and police were working with his family to get him to turn himself in.
Abston is said to be possible armed and dangerous. The vehicle used in the abduction has also been recovered by police.
Cook was leaving for work about 5:45 a.m. May 6 in the 500 block of South Hamilton Street when she was grabbed by a man and led toward a dark Pontiac Bonneville. A second man grabbed her and pulled her into the car, which then drove away. About 10 people witnessed the abduction, which was also caught on security cameras.
Later on in the day, Cook escaped the apartment she was being held in at The Villas apartment complex in Ypsilanti Township.
Kyle Feldscher covers cops and courts for AnnArbor.com. He can be reached at kylefeldscher@annarbor.com or you can follow him on Twitter.