Posted on
Fri, Aug 2, 2013 : 5:56 a.m.
Man who robbed a Chase Bank after being released from hospital sentenced to 2-15 years
By Chelsea Hoedl
The 32-year-old Ypsilanti man who allegedly robbed the Chase Bank on Huron River Drive immediately after his release from St. Joseph Mercy Hospital was sentenced to 2-15 years by the Washtenaw County Trial Court Thursday.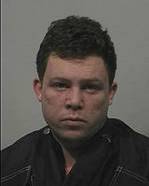 Joshua Dettlaff was charged with one count each of armed robbery, bank robbery and unarmed robbery. He pleaded guilty, but mentally ill and was sentenced by Judge David S. Swartz to 2-15 years in prison, and will be credited with the 547 days already served. Court costs and attorney fees were waived.
According to Ypsilanti police, Dettlaff had been arrested on a minor warrant. He was released to Huron Valley Ambulance and was transported to St. Joseph Mercy Hospital in Superior Township where he was treated and released on Jan. 26, 2012.
Police said immediately after Dettlaff was released from the hospital, he walked to the Chase Bank nearby and told a teller he had a gun.
Dettlaff left the bank and was arrested by the Eastern Michigan University Department of Public Safety and deputies from the Washtenaw County Sherriff's Office along Hewitt Road, officials said.
According to state records, he previously was convicted for third-degree home invasion and attempted unarmed robbery in Saginaw County, as well as two counts of stealing a financial transaction device in Eaton County.
Chelsea Hoedl is an intern reporter for AnnArbor.com. She can be reached at choedl@mlive.com.