Posted on
Mon, Jun 17, 2013 : 5:58 a.m.
McKinley Inc. receives $29M in HUD financing as CEO eyes more affordable housing
By Katrease Stafford
McKinley Inc. closed two major U.S. Department of Housing and Urban Development financings last week worth more than $29 million for two local apartment complexes and company CEO Albert Berriz said an announcement will be made soon regarding a new affordable housing project in Washtenaw County.
"We're going to announce the development of new construction of affordable housing in Washtenaw County," Berriz said, citing a need by the everyday workforce for this sort of housing. "People don't realize how far out some have to live to work great jobs in Ann Arbor. One of the things I think is important is not to just focus on the homeless, but you need workforce housing, too. That's where we focus our energy."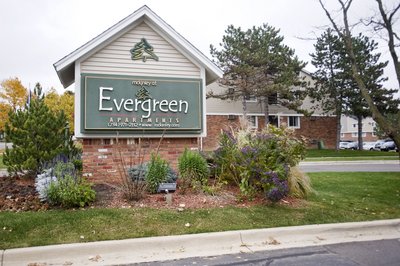 AnnArbor.com file photo
Although Berriz didn't state where the housing would be, in April, he told AnnArbor.com that McKinley wants to build affordable rental housing on a vacant 4.47-acre parcel on South State Street. McKinley purchased the property about five years ago. It has a 2013 assessed value of $481,900, city records show.
Within its portfolio, McKinley has several affordable housing apartment complexes in the area and the company just received HUD financing for two of them. The Detroit office of Berkadia Commercial Mortgage helped closed the financing.
McKinley received $18.08 million in HUD loan financing with a 3.5 percent rate for Evergreen Apartments, a 477-unit community in Pittsfield Township at 3089 Woodland Hills Dr.
McKinley also received $11.2 million in HUD financing with a 3.5 percent rate for the Roundtree Apartments, a 228-unit community in Ypsilanti Township at 2835 Roundtree Boulevard.
The 35-year, fixed-rate loans will be used to refinance existing debt on the properties.
Berriz said McKinley has had a "very long-term relationship" with HUD.
"We have many properties throughout the country financed by them," Berriz said. "It's a more than 25-year relationship with them. They're a big part of what we do at McKinley."
McKinley and Berkadia have recently originated and together closed more than $200 million in HUD financings for various McKinley communities in various states including Illinois, Indiana, Florida and Michigan.
Berriz said a lot of the affordable housing discussion in Washtenaw County centers around homelessness and not enough emphasis on housing for people within the workforce.
Rent at the Evergreen Apartments ranges between $619 for a 1-bedroom apartment and $999 for a 3-bedroom apartment.
Tenants living in the Roundtree Apartments pay between $669 and $879 for an apartment.
McKinley was founded in 1968 and is headquartered in Ann Arbor. McKinley owns and manages more than 34,000 units and 21 million square feet of commercial space throughout 25 states.
Katrease Stafford covers Ypsilanti for AnnArbor.com.Reach her at katreasestafford@annarbor.com or 734-623-2548 and follow her on twitter.