Posted on
Tue, Oct 2, 2012 : 11:52 a.m.
Memorial funds set up in memory of Peter B. Fletcher, lifelong Ypsilanti resident
By Katrease Stafford
Friends of Peter B. Fletcher, a lifelong Ypsilanti resident who died Saturday, have decided not to hold an official memorial service in order to fulfill his expressed wishes. Fletcher died at the Gilbert Residence, an assisted living and nursing care facility, following health complications. He was 80.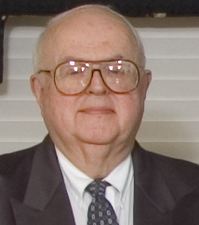 Instead of a funeral, those interested in celebrating Fletcher's life can donate to two separate funds that have been set up in his name.
Memorial contributions can be made to the First United Methodist Church, at 209 Washtenaw Ave., or the Peter B. Fletcher Memorial Fund for the new wing at the Gilbert Residence, located at 203 S. Huron St. Donations can be made in the form of cash, check or money order.
Barbara Robb, a retired Milan High School teacher, said she along with her husband Richard have been friends of Fletcher for many years.
Robb said Fletcher repeatedly expressed that instead of holding a memorial service, loved ones should go out and do something for others. In lieu of a funeral, Fletcher wanted people to donate to two places he dedicated a large amount of his time to.
"Peter wanted to see the Gilbert Residence continue to succeed," Robb said. "It's a place for seniors to live in our community and he was very interested in the expansion. He was just so excited about that and wanting to help out with that. We will continue to work for that for Peter. We will honor Peter."
Robb said the money will go toward the building of a memory care unit wing and renovations of the assisted living rooms at the residence. Fletcher lived at the Gilbert Residence prior to his death.
"The Gilbert Residence has been in Ypsilanti since 1960 and all those years, Peter visited loved ones," Robb said. "He went to the Gilbert Residence in August himself and felt very strongly about giving."
Timothy Dibble, lead pastor of First United Methodist Church, said Fletcher was a member of the church for many years. While no memorial service will be held, the church is trying to figure out a way to allow people to express the impact Fletcher had on their lives.
"We don't want to go contrary to his wishes, but we want to give people that opportunity to celebrate his life," Dibble said.
Dibble said he's already received nearly 40 calls from people who said Fletcher touched their lives.
"He's been a mainstay here for several generations of members," Dibble said. "He was always supportive. I almost can't imagine finding my way here if I didn't have Peter's help. He's a treasure that's going to really be missed. He is one of the most amazing men I've ever met."
Fletcher was owner of the Credit Bureau of Ypsilanti, a credit reporting agency that he took over in 1969 from his father, a naval veteran of World War I. He was locally well-known for his philanthropy. Fletcher is survived by his brother Steve, of Sierra Vista, Ariz.
Katrease Stafford covers Ypsilanti for AnnArbor.com.Reach her at katreasestafford@annarbor.com or 734-623-2548 and follow her on twitter.