Posted on
Sat, Mar 30, 2013 : 3 p.m.
Men accused of shooting at vehicle with 4 children inside in court Tuesday
By Kyle Feldscher
The men accused of shooting at a vehicle with four small children in it on Feb. 16 will return to court for a preliminary exam Tuesday.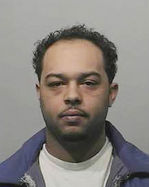 Courtesy of WCSO
Michael Haywood, 24, and Jason Mayleben, 25, are both charged with two counts each of assault with intent to murder, assault with a dangerous weapon and one count each of carrying a concealed weapon, possession of a firearm during the commission of a felony and being a felon in the possession of a firearm.
Court records show their preliminary exam is scheduled for 8:30 a.m. Tuesday at the 14A-1 District Court in Pittsfield Township.
Haywood and Mayleben are accused of following a 26-year-old Wayne man while driving on Feb. 16 in Ypsilanti Township. In the area of Parkwood Avenue and South Harris Road, the man stopped his vehicle and stopped to see why Haywood and Mayleben were following him.
According to deputies, Haywood pulled out a gun and began shooting in the man's direction after the two men yelled at each other for some time.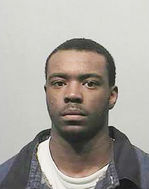 Courtesy of WCSO
Two bullets hit the vehicle, according to deputies. Inside the vehicle was the Wayne man's girlfriend and his four children. Haywood and Mayleben then fled the area, deputies said.
Investigators said Mayleben and the Wayne man had a prior history, having fought a week before the incident.
Mayleben, of Ann Arbor, was arraigned on charges on Feb. 19 and given a $25,000 bond, which he has since posted. Haywood, of Ypsilanti Township, was arrested in Ann Arbor on Feb. 27 and given a $20,000 bond. He too has posted bond and is no longer at the Washtenaw County Jail.
No one was injured in the incident.
Kyle Feldscher covers cops and courts for AnnArbor.com. He can be reached at kylefeldscher@annarbor.com or you can follow him on Twitter.