Posted on
Fri, Dec 2, 2011 : 11 a.m.
Metal thief hauls off 7 manhole covers
By Paula Gardner
Metal thieves have already struck the condemned Liberty Square condo complex in Ypsilanti Township — and at least one thief just took another pass through the buildings at Grove and Rawsonville road.
This time, the target was 7 manhole covers, which were reported missing from roads and alleys in the complex, according to the Washtenaw County Sheriff's Department.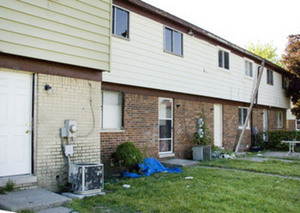 The manhole covers were reported missing on Thursday during a routine inspection by Ypsilanti Township officials.
The township's Office of Community Standards has been monitoring the complex for some time, due to the condition of the buildings. Liberty Square has been the focus of a complex series of legal moves, including tax foreclosure, leading to demolition of the property.
In September, deputies investigated three people when they were stopped in Liberty Square with a truck full of scrap metal, including aluminum siding.
Updated information on that case wasn't immediately available Friday.