Posted on
Tue, Sep 11, 2012 : 2:59 p.m.
More charges expected against HIV-positive man accused of sexually assaulting 14-year-old boy
By Kyle Feldscher
The Ypsilanti community event organizer accused of sexually assaulting a 14-year-old boy while HIV positive is expected to face more criminal charges, attorneys said Tuesday.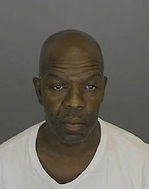 Courtesy of WCSO
Leonardo Devinci Christian, 53, is charged with second-degree criminal sexual conduct, criminal sexual assault — assault with intent of sexual penetration, sexual penetration with an uninformed partner when there's risk of AIDS and two charges of fourth-degree criminal sexual conduct, victim between 13 and 16. Michael Vincent, his attorney, said during a preliminary examination Tuesday morning that he expects prosecutors to charge Christian with more crimes and requested a two-week adjournment.
Ypsilanti Detective Sgt. Thomas Eberts said two more victims have been identified.
Christian will be back in court at 8:30 a.m. Sept. 25.
Vincent argued for a personal recognizance bond Tuesday, pointing to Christian's standing in the Ypsilanti community. Washtenaw County Assistant Prosecutor Blake Hatlem said it was Christian's good reputation that allowed him access to the 14-year-old boy he's accused of assaulting.
"He used his position as someone who helped the poor to gain access to the victim ...," Hatlem said.
District Court Judge Charles Pope denied Vincent's request for a lower bond. Christian is being held in the Washtenaw County Jail on a $50,000 bond.
Christian is accused of sexually assaulting the 14-year-old boy last year after they met at free holiday meals Christian organized for the community. Police said Christian gave the boy and his family free tickets to a charity Christmas dinner held at Korey's Krispy Krunchy Chicken and Coops Charity Poker Room, where the dinner had been held for the last three years.
According to police, Christian never told the boy he is HIV positive. HIV can develop into AIDS.
In addition to the annual holiday meals, Christian was a familiar face at Ypsilanti City Council meetings, which he videotaped for the website Ypsinews.com. He also held many fundraisers for various causes in the community.
Ypsilanti police conducted a search of Christian's apartment after he was arrested on Aug. 29.
Eberts said it's not clear if any of the victims actually contracted HIV through the assaults at this point, but tests will be done. The investigation into the two new cases is ongoing but charges are expected sooner rather than later.
"We think we've identified two new victims and we're working on that investigation," he said.
Vincent emphasized during the hearing Christian had a sterling reputation in Ypsilanti, despite the serious charges.
"These are accusations, and nothing more than accusations, against someone who had an outstanding reputation in the Ypsilanti community," Vincent said.
Kyle Feldscher covers cops and courts for AnnArbor.com. He can be reached at kylefeldscher@annarbor.com or you can follow him on Twitter.