Posted on
Sat, Jun 22, 2013 : 3:55 p.m.
Music teacher, Ypsilanti community leader Barbara Weiss passes away
By Lisa Carolin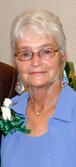 photo by Amir Gamzu | EMU
Longtime Ypsilanti resident, musician, educator and community leader Barbara Weiss died Friday at her residence in Ypsilanti Township at the age of 85.
Weiss taught voice and instruments in the Ypsilanti Public Schools and helped found the Ypsilanti Symphony Orchestra, in which she also performed.
She is survived by her husband, Jack Weiss, and their four children, Karen, Kristin, Kathy and Karl.
"Barbara has always been part of the fabric of the Ypsilanti community," said family friend Ron Miller. "She was a strong advocate for Ypsilanti."
Weiss graduated from Eastern Michigan University with a BA in music education in 1950 and a master's degree in music in 1969.
"Music has been a big part of my life," Weiss said in a 2002 profile in The Ann Arbor News.
Her first teaching job was in the Wayne Public Schools, where she worked from 1950-53 as a vocal and instrumental teacher. She became a string orchestra teacher in the Ypsilanti Public Schools in 1964 and remained for more than 20 years, retiring in 1985.
Weiss told The News in 2002 she drew satisfaction from "watching the students blossom."
She was asked to take over the Ypsilanti drum and bugle corps, and in 1978 she founded the Ypsilanti Golden Garrison Drum and Bugle Corps.
According to the 2002 News profile, when the Ypsilanti Area Visitors and Convention Bureau wanted to lure the North American International Drum and Bugle Corps show to Ypsilanti, Weiss was asked to scope out the corps' Detroit performance. The outing was successful and for almost 20 years Weiss coordinated the hugely popular event at EMU's Rynearson Stadium until she stepped down in 1996.
Weiss was the principal violinist in the Plymouth Symphony Orchestra from 1985-1999, and then was a founding member of the Ypsilanti Symphony Orchestra. She played viola and violin for the orchestra for several seasons and also served on its board.
"She was ... one of the first people that I called when I put the first board of directors together," YSO founder and Music Director Adam Riccinto said. Her enthusiasm, background in the music community, and contacts helped get the fledgling orchestra going, he added. She and her husband also hosted picnics for the orchestra at their home.
Beyond music, Weiss was a lifetime member of the Ladies Literary Club of Ypsilanti. She was a member of the Philanthropic Educational Organization, known for promoting the education of women. She was also active in the campaign to restore Pease Auditorium at EMU.
Weiss served on the board of the Gilbert Residence retirement center, where she was also a volunteer. She also served on the board of KeyBank.
In 1992, Weiss received the Ypsilanti Area Chamber of Commerce's Distinguished Service Award. She was the third generation in her family to do so.
Funeral arrangements are pending at the Janowiak Funeral Home at 320 N. Washington in Ypsilanti, 734-482-6000.