Posted on
Sat, Oct 22, 2011 : 5:59 a.m.
Police: No more arrests anticipated in double shooting
By Lee Higgins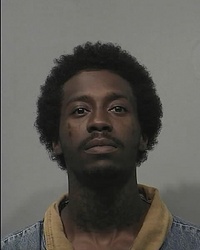 With one man in custody, Washtenaw County sheriff's investigators said Friday they don't anticipate making additional arrests in a shooting that left two men injured early Monday in Ypsilanti Township.
The man accused of firing the shots, 24-year-old Jermaine Beverly, was charged Thursday, but investigators don't plan to seek charges against a man they say was with Beverly when the shooting occurred at Village Grove Apartments.
Beverly remains jailed on more than $300,000 bond after being arraigned Thursday on charges, including two counts each of assault with intent to murder and assault with intent to commit bodily harm less than murder.
Investigators said Beverly and another man were at the complex at 1111 South Harris Road at 2:50 a.m. Monday and walked into an unlocked apartment, where three men and three women were hanging out. The people inside did not know the men who entered, sheriff's department spokesman Derrick Jackson said. Investigators said Beverly was asked to leave, then opened fire, shooting two men and robbing a third man of cash.
A 25-year-old Ypsilanti Township man who suffered a single gunshot wound to the head remains in stable condition at St. Joseph Mercy Hospital, Jackson said. A 19-year-old Romulus man who was shot once in the chest also is in stable condition at the hospital. No one else was injured.
Jackson said he did not have specifics on why the man who was allegedly with Beverly will not face charges. He is not aware of that man having any weapons. Both men fled the scene after the shooting, he said.
Beverly is on probation after being convicted in 2009 of third-degree criminal sexual conduct involving a victim age 13 to 15. He also has a conviction for possessing less than 25 grams of a controlled substance.
Court records show that earlier this month, a domestic violence case against him was dismissed. The records do not specify why. In that case, he was arrested by Ypsilanti police and accused of repeatedly kicking a woman in the stomach at his Ypsilanti home and threatening to beat her if she called police, records show. He had faced charges including assault with intent to do great bodily harm less than murder. Ypsilanti police Det. Sgt. Troy Fulton could not be reached for comment today.
Records show Beverly is a father of three and currently unemployed. He previously worked for a cement company. In addition to facing charges in the shooting, Beverly is charged with failing to update his address on the Michigan Sex Offender Registry.
He is scheduled to return to court Oct. 27 for a probation violation hearing.
Lee Higgins covers crime and courts for AnnArbor.com. He can be reached by phone at (734) 623-2527 and email at leehiggins@annarbor.com.