Posted on
Tue, Aug 7, 2012 : 9:53 p.m.
Pete Murdock and Lois Richardson win Ypsilanti City Council races
By Katrease Stafford
Two incumbents are returning to Ypsilanti City Council, based on primary results for the two wards with more than one candidate.
Pete Murdock will return to his Ward 3 council seat, following challenges by Mike Eller and Ted Windish on the Democratic ballot.
Ward 1 results showed that incumbent Lois Richardson won with 292 votes. Challengers Steve Pierce received 189 votes, and Tyrone Bridges received 93 votes. About 12 percent of the 5,355 voters in that ward cast ballots. Richardson received 50.6 percent of the vote.
Since all candidates ran as Democrats, the winner of Tuesday's primary election likely will be the council member representing their respective wards unless a write-in candidate decides to run in the November election.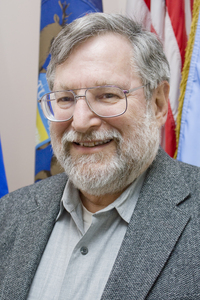 File photo
Murdock, 69, has been a part of the Ypsilanti political scene for many years. He was elected to city council three years ago after spending 15 years out of public office. Murdock was mayor from December 1982 through 1989.
Eller, 45, a longtime Ypsilanti resident, is the owner of local business Populist Cleaning Company. Eller has never held public office before, though he ran for council in 2008 as a member of the America First Party. Windish, 52, has run twice for council but lost in 2008 and 2010.
The vote totals for Ward 3 are: Murdock 440; Eller 242; Windish 47. About 20 percent of the 4,261 registered voters in the ward cast ballots in the primary. Murdock received 60 percent of the vote.
"I'm feeling great," Murdock said following the election during a celebration at Corner Brewery. "Obviously it was kind of a difficult campaign.
"(But) people in the ward respected someone that works for them, and I think it showed up in the votes."
Eller said he obviously hoped for a different outcome but he believes the residents of ward three "have spoken."
Eller said at this point, he has no plans to run in November as a write-in candidate.
"There will be other campaigns that I'm sure that I will get involved in," Eller said. "it just depends on the topic and level iof interest I have. I was very involved in the Stop City Income Tax and who knows what's next. I'll be involved. To what degree, I don't know at this point."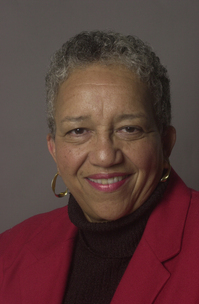 File photo
Issues facing council over the coming term include budgets, and Murdock said he looks forward to working with new city manager Ralph Lange. Murdock also expects to be dealing with city parks and transportation issues.
Some Ward 3 residents raised concerns in the days before the election about Eller, who ran as a Democrat but has published ties to the far-right America First Party. Eller said he no longer has any ties to the party.
Eller said there's no way to be sure if the concerns brought up before the election factored into the results. Eller said he posted a position statement regarding the concerns on his Facebook page Saturday morning.
"Maybe? I don't know," Eller said. "But I don't think anyone would want to be judged on any other basis aside from what they ran on."
Murdock did not comment on the role that may have played in the outcome.
"In the past four years we have gotten a lot done, and voters recognized that and voted that way," said Brian Robb, council member who was with Murdock. "I have a lot of faith and respect for the voters."
Eller said moving forward, he hopes the council focuses on the core services of the city such as police and fire.
"I would hope they would focus on the issues that I was running on," he said. "Paying attention to core services without distraction and really keep their eye on the ball and not get distracted by things."
Richardson currently serves as Mayor Pro Tem of the council and during her term, supported several projects such as the rehabilitation and rebuilding of Hamilton Crossing in Ypsilanti. Richardson also largely supported maintaining fire and police safety, senior citizen issues, recreation and the building of Rutherford Pool. Pierce, 49, runs Wireless Ypsi, and was a prominent volunteer and treasurer in the Stop City Income Tax group. Pierce previously ran in the 2006 mayoral primary but was defeated by Mayor Paul Schreiber.
Pierce while running said he had three concerns that were crucial to turning Ypsilanti around: Ensuring the continuing financial viability of Ypsilanti without relying on higher taxes; focusing limited tax revenues on core city services, such as police and fire; and improving ordinance enforcement and city responsiveness in Ward 1.
Pierce said the results are not what he hoped for but he supports Richardson. Pierce said he called Richardson and congratulated her on her "hard won" victory.
"While I don't expect she will have a challenger in November, I told Ms. Richardson that she has my support and my vote as the Democratic candidate to represent Ward 1 and the City of Ypsilanti for the next four years," Pierce said in a statement. "Ms. Richardson ran a heck of a campaign and she should be very proud of the results, it was earned and deserved."
The primary loss for Bridges, 43, a former Ypsilanti human relations commissioner, makes it his third unsuccessful attempt at running for a Ward 1 seat. Bridges unsuccessfully ran against Ricky Jefferson and Juanita House in 2010, and current Mayor Pro Tem Lois Richardson in 2000.
Richardson has served 12 years on Ypsilanti's City Council. She is currently finishing her third term. If elected in the general election, she will begin her fourth term.
"I was excited to win but I expected to win," Richardson said. "It's a good thing and I'm looking forward to being back on council and working to improve the city and getting some development on Water Street and try to help alleviate somedebt problems."
"All of my supporters are excited also," Richardson said. "Everyone has worked hard and its been a good campaign. We did whatever we needed to do to keep it clean and keep it moving." Richardson said she is pleased to see that Pete Murdock won the third ward city council race against candidates Mike Eller and Ted Windish.
"I'm glad that Pete won, I'm excited for him also," Richardson said. "I'm excited to see what we can do to make the city a better." Richardson said moving forward, council needs to focus on the city's budget issues.
"We need to work on that and try and see what we can do to move forward," she said. "With the help of the new city manager and with his background , I believe we'll begin to make some new strides."
Susan Moeller ran unopposed in the second ward and received 488 votes.
Katrease Stafford covers Ypsilanti for AnnArbor.com. Reach her at 734-623-2548 or KatreaseStafford@annarbor.com. You can also follow her on Twitter @KatreaseS.