Posted on
Thu, Aug 8, 2013 : 5:28 p.m.
Pizza Hut on Washtenaw Avenue closes its doors
By Chelsea Hoedl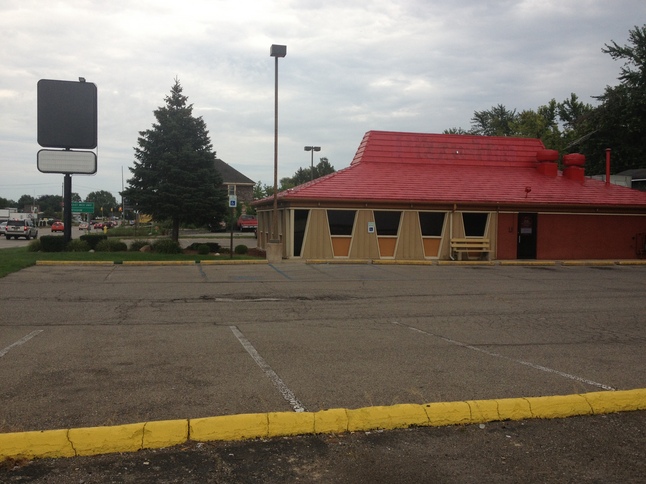 Chelsea Hoedl I AnnArbor.com
After closing in late July, the Pizza Hut at 2407 Washtenaw Ave., in Ypsilanti Township, has placed a sign on its door directing customers to its location on Carpenter Road.
The large, white Pizza Hut letters have been removed from the roof of the building and the sign by the road is blank. It's not clear what will happen to the building.
The property owner is listed as Atlantic Development Corporation located in Greenfield PK, Quebec, Canada.
The franchise owner and corporate representatives could not be reached for comment.
The Pizza Hut at 3045 Carpenter Road, in Pittsfield Township, will be able to accommodate most of the closed location's clientele, but delivery will no longer be available east of Lowell Street, according to the Pizza Hut website.
Pizza Hut has more than 37,000 locations worldwide with restaurants in more than 117 countries and territories, according to its website.
Chelsea Hoedl is an intern reporter for AnnArbor.com. She can be reached at choedl@mlive.com.