Posted on
Mon, May 6, 2013 : 2:25 p.m.
Police: Ypsilanti woman escapes from abductors
By Kyle Feldscher
The Ypsilanti woman who police said was abducted by a man Monday morning escaped and is safe, police said Monday afternoon.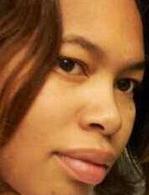 Ypsilanti police released a statement about 2:15 p.m. Monday announcing Farrah Cook had escaped from her abductors and is safe. Her ex-boyfriend Jeremy Abston is wanted for questioning in the case. He is still at large and being pursued by area law enforcement, police said.
Sgt. Geoff Fox from the Washtenaw County Sheriff's Department said Cook was located in an apartment complex off Golfside Road in Ypsilanti Township.
"She was able to get away and she got help from another citizen that was there in the complex who took her to the main office at the apartment complex and they called the police," Fox said.
Farrah Cook's father, Sam Cook said his daughter is now at a local hospital. Cook, speaking outside the Ypsilanti Police Department said his daughter has a sprained ankle and that was the only injury she suffered.
"She talked briefly but she was so distraught, we just wanted her to give that information to the authorities," he said. "We will know more later as she feels free to talk to us more about it."
The family was thrilled when they heard the news Farrah Cook had made her escape.
"Man, my reaction was she was safe and it was just a burden lifted," Sam Cook said. "It was a burden lifted. There was just a lot of joy."
When Cook was located, the sheriff's department was dispatched to the scene first because the apartment complex is in its jurisdiction, Fox said. Once deputies arrived and spoke with Cook, Ypsilanti police took over the investigation and began interviewing Cook.
Fox didn't have any further details on the investigation.
Police said Cook was forced into a black or dark blue Pontiac Bonneville about 5:45 a.m. Monday in the 500 block of South Hamilton Street. The incident was caught on security cameras and about 10 people witnessed the abduction, according to family members.
Cook's father said an unidentified man grabbed her initially and pulled her toward the car. Her ex-boyfriend, who was in the car, then pulled her completely into the car. Cook said his daughter, who has been interviewed by the police, does not know the man and woman, who police have not identified yet.
Dominique Graham, Cook's brother, said a man believed to be Abston and an unidentified man watched Cook get ready for work through her apartment window. Cook exited the building and one of the men grabbed her as she unlocked her car, Graham said. The other man pulled on her and got her into the Bonneville before driving away.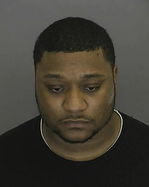 Courtesy of YPD
Cook and Abston have twin 4-year-old girls and a 3-year-old boy together, according to Graham.
Police were still searching Monday afternoon for Abston, the man and a woman believed to be an accomplice in the abduction. Investigators released Abston's name and photo earlier Monday morning because they wanted to question him regarding Cook's disappearance.
Lt. Deric Gress, who released the statement about Cook's escape, was not immediately available for comment Monday afternoon.
Anyone who sees Abston or the other man and woman suspected in the incident is encouraged to call the Ypsilanti police at 734-483-9510 or Crime Stoppers at 1-800-SPEAK UP (773-2587).
This story will be updated.
Reporter Katrease Stafford contributed to this report.
Kyle Feldscher covers cops and courts for AnnArbor.com. He can be reached at kylefeldscher@annarbor.com or you can follow him on Twitter.