Posted on
Thu, Apr 18, 2013 : 11:32 a.m.
Police: Man fired off shot to threaten girlfriend
By John Counts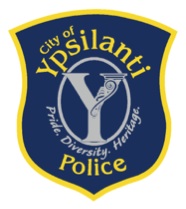 A 25-year-old man was arrested early Thursday after pulling a gun on his 21-year-old girlfriend and two of her friends, police said.
The women were at the couple's Ypsilanti apartment helping the girlfriend move out.
The man then fired off one shot into the air while he was on the sidewalk outside of the apartment, in the 300 block of Jarvis Street, just before 1:20 a.m., said Sgt. Tom Eberts.
"The female victim was moving out," Eberts said, adding that this upset the 25-year-old Ypsilanti man.
The three women fled to a nearby Eastern Michigan University residence hall where they contacted police. The 21-year-old Ypsilanti woman's two 20-year-old friends are EMU students and live in the dorm, police said. Eberts could not immediately confirm whether the 21-year-old woman or 25-year-old man are students.
Ypsilanti police were called to the residence hall where they interviewed the three women. They told police the man had pulled out the handgun inside the apartment and pointed it at them, Eberts said.
The women directed police to the apartment the couple shared, where the 25-year-old man was found and arrested without incident, Eberts said. The handgun was recovered during a consensual search of the apartment.
The man was taken to the Washtenaw County Jail where he remains pending arraignment on felonious assault charges.
John Counts covers cops and courts for AnnArbor.com. He can be reached at johncounts@annarbor.com or you can follow him on Twitter.