Posted on
Thu, Dec 1, 2011 : 5:58 a.m.
Police, neighbors say organized fights in West Willow Neighborhood have stopped
By Tom Perkins
Efforts from the Washtenaw County Sheriff's Office and members of neighborhood and social groups appear to have stopped organized fights in Ypsilanti Township's West Willow neighborhood.
Police officials and neighbors there say they haven't seen or heard of any fights in recent months. Over the summer, videos showing what appeared to be organized fights between teens that attracted up to 80 spectators began surfacing on Youtube.
Deputies said the fights originally involved teenage boys and girls, and would happen one bout after another for about 15 minutes. Several adults also appeared to be involved, and officers previously suspected there was gambling on the fights.
Neighborhood residents and police officials say the fights continued even after videos stopped surfacing, but believe those have also since ceased.
Lt. Jim Anuszkiewicz said several arrests were made when deputies caught people in the act of fighting, and charges of felony resisting and obstructing arrest and disturbing the peace were forwarded to the prosecutor's office. But he said no arrests were made involving people who were in the Youtube videos.
Making arrests in the incidents was particularly difficult because no victims came forward, and no one would talk with police about what was happening.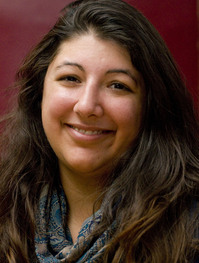 Tom Perkins | For AnnArbor.com
"We did go down and speak to individuals, but we didn't we receive a lot of cooperation," Anuszkiewicz said.
The most recent fights appeared to only involve two separate cliques of girls, said Claudia Small, who is part of Girls on the Run. That group and the Sheriff's Department's Street Outreach Team were directly working with the youths to try to resolve the lingering disputes.
Small said many of the fights were blown out of proportion, and attributed the issues to the relative isolation of the neighborhood from recreation or entertainment. She said her group is working to address those issues.
"One of the bigger problems is there's nothing for the kids to do out that way," she said. "They need to have their energy channeled somewhere else."
Angela Barbash, president of the New West Willow Neighborhood Association, said the neighborhood is definitely quieter, but she wasn't sure whether it was because of neighborhood and police efforts, or because school is back in session.
She said it was likely a combination of factors, and said the neighborhood needs to take measures to prevent the same issues next summer.
"What kind of programming do we bring into the neighborhood to teach self-respect, because that's the core issue," she said.
An apparently organized fight that occurred in Liberty Square was also brought to the Sheriff's Department attention in September. But Anuszkiewicz said it appears those fights happened sometime in summer 2010 because of the number of homes still occupied in the video. Liberty Square is now almost totally abandoned.
The fights appear unrelated to the West Willow fights, and Anuszkiewicz said investigators didn't have any leads.
A quick search on Youtube reveals similar videos from communities across the country, but Anuszkiewicz said he hasn't heard it's of significant concern from other police agencies.
But he said Youtube is proving to be an effective investigative tool.
"With Youtube videos, we are getting a whole slew of information coming out of the videos that we never had before," he said.