Posted on
Thu, Dec 6, 2012 : 2:08 p.m.
Radio host Tom Joyner says he'll pay $10K debt owed by Ypsilanti woman on her deceased son's student loan
By Amy Biolchini
After an Ypsilanti woman put out an online plea to major lending corporations to forgive the student loan debt owed by her deceased son, nationally syndicated radio host Tom Joyner stepped up to help.
On his morning show Tuesday, Joyner and co-host Jacque Reid brought Ella Edwards, 61, of Ypsilanti, on-air during the "Inside Her Story" segment to share her plight:
Ella Edwards is still emotionally shaken and depressed by the loss of her only son, 24-year-old Jermaine Edwards, who died unexpectedly in March 2009 of natural causes.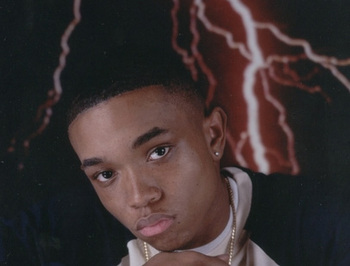 Courtesy Change.org
Jermaine left behind several student loans, including $10,800 in a private loan that Edwards had co-signed. While the federal loans were forgiven, the private loan was transferred to Edwards to pay back, and the unrelenting phone calls to collect the money were a too-often reminder of her loss.
"They kept calling me for the money," Edwards said in an interview with AnnArbor.com. "And I had to get up and go to work to pay for this student loan because I just can't stand for them to call me. … It doesn't make sense to pay for something I can't use."
The debt forced Edwards out of retirement and back to work sewing truck covers to make the payments.
After listening to Edwards, Joyner announced on his radio show that he would pay the remainder of the debt owed on Jermaine Edwards' student loan. In Southeast Michigan, the radio show airs on 105.9 Kiss FM.
Joyner is known for making his radio show a platform for action and change. He has raised more than $60 million with the Tom Joyner Foundation to help keep students in historically black colleges and universities.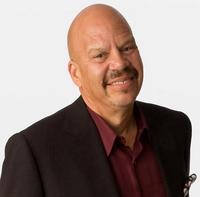 Courtesy of the Tom Joyner Foundation
It comes as a blessing to Edwards, who had taken measures into her own hands to attempt to get the loan companies --
First Marblehead Corporation
and
American Education Services
-- to forgive the debt.
This October, Edwards started a Change.org petition online.
So far, about 203,000 people have signed the Change.org petition since it went live on the site. Entering information online generates an emailed message to the companies named.
The high level of response to Edward's Change.org petition may have limited the number of emails actually sent to the company so their servers didn't crash, said William Winters, senior campaigner for Change.org.
The petition would have remained online at Change.org until there was a resolution to the situation, Winters said.
Representatives from American Education Services and First Marblehead Corporation could not speak to the case of Jermaine Edwards specifically, citing federal privacy laws.
However, both companies named in the Change.org petition state they have no control to change the policy.
After graduating from Willow Run High School, Jermaine Edwards had shipped off to Full Sail Performing Arts School in Orlando, Fla., where he earned his associate degree.
Edwards said her son was inspired by Dr. Dre and wanted to get into the music business. After a couple failed attempts at breaking into the scene - first at Wayne State University and later in Atlanta, Jermaine was faced with the challenge of supporting his girlfriend and newborn son. He dropped his dreams of being a rapper and picked up a job with the Norfolk-Southern Railroad in Georgia.
After a long day of work and a ritualized phone call to his mother, Jermaine went to sleep. He didn't wake up the next morning.
Authorities ruled that Jermaine died of natural causes, his mother said.
Jermaine had three student loans with the federal government and one with a private loan company.
Federal student loans are forgiven upon the death of the individual. But when it comes to student loans obtained through private lenders, policies vary by company.
"Private loans are more relatable to a consumer bank loan or car loan," said Keith New, spokesman for American Educational Services. "It's borrowed money and each loan has a different set of contractual terms."
In the case of American Educational Services -- the company working to collect the payments on Jermaine's student loans - they weren't the actual owners of the loan in the first place.
American Educational Services contracts with a number of lending organizations, including First Marblehead Corporation, to service loans; meaning they sign up individuals and collect payments.
"As an awareness piece, we're always encouraging comparative shopping to make sure (customers) are best served," New said. "Each loan product is different."
Edwards said she had no idea she would be responsible for paying off her son's loan after he died -- and would never choose to sign up for a private loan again.
"Please know what you're signing before you sign it," she said. "People need to know what's going to happen."
New said the company was aware of the Change.org petition, but when it comes to affecting policy, it's misdirected: American Educational Services does not have the power to make decisions regarding student loans, and has to abide by the terms of the contract it has with a loan company.
In the case of Jermaine Edwards, that company is First Marblehead Corporation.
"First and foremost, we're saddened by Mr. Edward's death and extend our condolences to the family," said Gary Santo, managing director of First Marblehead.
First Marblehead is not a lender, Santo said. The company creates and facilitates student loan programs on behalf of third party lenders, which can be banks or universities.
"The terms and conditions of each program are set by the lenders," Santo said.
Santo declined to comment on the educational institutions with whom First Marblehead contracts.
Santo said the terms and conditions of each loan are made available to individuals before the promissory note is signed. He declined to comment if the terms and conditions included information regarding who would be responsible for a loan in the occasion of a death.
Citing federal privacy laws, Santo said the company is not able to comment on the specifics of the Edwards case without their permission. The story that Change.org campaigners attribute to petitions like Ella Edwards' is Ryan Bryski's campaign to get Key Bank to forgive the loan of his deceased brother, Christopher Bryski.
"After several weeks of campaigning, Key Bank gave in," Winters said.
In the aftermath of a campaign that was posted in the spring, a number of people targeted their lending organizations to request that the student loans of their dead relatives be forgiven, Winters said.
Ryan Bryski is now trying to pass Christopher's Law at the federal level, which would require student lenders to disclose the policy regarding discharging the remaining student debt when the primary borrower dies or is disabled. Consideration of the law has been pushed into the 2013 Congressional session.
Amy Biolchini covers Washtenaw County, health and environmental issues for AnnArbor.com. Reach her at (734) 623-2552, amybiolchini@annarbor.com or on Twitter.