Posted on
Thu, Apr 11, 2013 : 6:55 p.m.
Testimony: Man shot and killed after refusing to take $10K bribe to not testify
By Kyle Feldscher
Willie Wimberly offered Brandon Charles $10,000 to not testify against him in a Jan. 1 shooting and, when Charles asked for twice as much, Wimberly and Avantis Parker shot and killed him, according to testimony Thursday.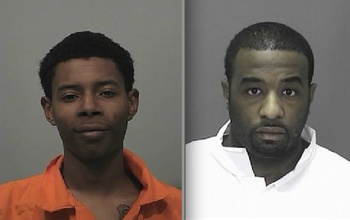 Wimberly, 30, and Parker, 21, are charged with killing 29-year-old Charles in the driveway of a home in the 600 block of Calder Avenue in Ypsilanti Township's West Willow neighborhood on Jan. 29. On Thursday, testimony in a preliminary examination laid out the details of the dramatic case.
The key testimony came from Parker's on-again-off-again girlfriend Sophie Peak. Peak, 18, said she was with Parker for most of Jan. 29, heard a conversation regarding the impending act and was in the car when Charles was shot.
Peak said she and Parker bought marijuana in Ypsilanti Township and smoked it, went to pick up a friend, drove to Taylor to pick up one of Parker's brothers, bought Xanax in Belleville, ate at an Applebee's and then went to a home in Inkster. It was at the home in Inkster where the plan to kill Charles was hatched, Peak said.
"I just heard him (Wimberly) say they needed to get Brandon before he testified the next day," Peak said.
Wimberly and Steven Smith-Rush were charged with shooting Charles and his girlfriend during a Jan. 1 road rage incident in Detroit. Wimberly was scheduled to be in court for a preliminary exam on the morning on Jan. 30 and was free on a $250,000 bond.
Shots fired in West Willow
On Jan. 29, Peak said she could hear bits and pieces of a conversation between Parker, Wimberly and Terrence Parker — Avantis Parker's half brother — in a bedroom at the Inkster home. She testified Avantis Parker previously told her Wimberly offered Charles $10,000 not to testify against him in the case, but he turned them down.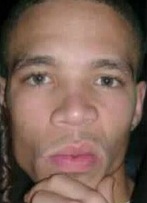 Wimberly would offer the money to Charles one more time and, if he turned him down again, they would physically beat him up, Peak testified.
Peak said she got in the car with Wimberly and Terrence Parker while Avantis Parker drove the four of them to the home on Calder Avenue. Peak said Avantis Parker previously knew Charles and knew he dealt drugs.
Peak said she thought they were just going to buy some marijuana from Charles. When they got to the home on Calder Avenue, Avantis Parker got out of the vehicle.
Charles was parked in the driveway of Robert Allen Bow's home on Calder Avenue. Bow said Charles texted him earlier in the day and came over, picked him up and the two of them drove to Charles' cousin's house before returning to Bow's home. Charles parked in the driveway and the two of them saw Avantis Parker drive up and park across the street.
Avantis Parker approached the vehicle and asked Charles if he wanted to buy some Activis, a codeine cough syrup. Charles said no, but then told Avantis Parker to go get it and show him the Activis, Bow said.
Avantis Parker walked back to the G6 and got in the driver's side, Bow testified. When he got back in, he spoke with Wimberly briefly before passing him something, but it's unknown what it was, Peak said.
Earlier in the day, Peak said she saw Avantis Parker had a handgun in his waistband.
Bow got out of the vehicle after saying good-bye to Charles and went back into his house. As he was walking in, he noticed Parker and another man — who he didn't know, but Peak identified as Wimberly — walking toward Charles' vehicle. When Bow last saw him, Avantis Parker was speaking to Charles and Wimberly was standing in the middle of the street.
"He (Charles) said he was going to see about the Acitivs and I should get out of there," Bow said.
About 10 seconds after he closed the door, Bow heard gunshots. Peak testified to seeing flashes of light and hearing the shots. Washtenaw County Chief Medical Examiner Jeffrey Jentzen testified Charles was shot five times — once directly through the heart and four more times in the buttocks. It was the shot in the heart that killed Charles, Jentzen said.
It's alleged that Wimberly pulled the trigger after Charles again denied his offer at 9:51 p.m. A subpoena summoning Charles to court the next morning was found in the back seat of his car, Detective Thomas Sinks, of the Washtenaw County Sheriff's Office, testified.
Peak said Avantis Parker and Wimberly got back in the car and Avantis Parker drove them away. None of the four people in the car spoke much about what happened, but Wimberly told them not to say anything about what just happened, according to testimony.
Peak said Avantis Parker looked like he couldn't believe what happened.
"He was in a state of shock, like he didn't realize anything like that was going to happen," she said.
Charles died in the front seats of the Ford Fusion belonging to the mother of his child. He was slumped over the passenger seat, in a manner Jentzen said was consistent with someone trying to get out of the way of bullets.
The first shot came from an angle consistent with someone standing outside a car shooting into a seat, Jentzen said. The shot in Charles' chest went through his left lung, his heart, his right lung and lodged in his right abdomen.
Alibis and credibility issues
What happened next is a matter of contention that is sure to play a large role in the case's trial.
Peak testified the four people in the car returned to the home in Inkster, where she stayed for a bit before leaving. She said she returned later to pick up Parker and then they went home.
However, Raymond Burkett, Wimberly's attorney, called two witnesses to the stand from a Walmart in Taylor. Ali Kassem, a loss prevention officer at the store, and Tammy Hige were meant to testify Wimberly was in the store at 10:11 p.m., just 20 minutes after the shooting.
Kassem complied with a subpoena, showing a man Burkett said was Wimberly shopping in the store for about 10 minutes. However, when pressed by Washtenaw County Assistant Prosecutor Dianna Collins, Kassem couldn't say for certain the man in the store was Wimberly.
Burkett tried to admit photographs from security camera footage, the footage itself and a copy of a receipt into evidence, but 14A District Court Chief Judge Kirk Tabbey would not allow the motion. Tabbey said there was no clear evidence that the man in the photograph was Wimberly and Collins alleged the photos or the copy of the receipt could have been doctored to provide an alibi defense.
Collins asked Hige if she remembered the transaction or the man she checked out.
"No, it was too long ago," Hige said.
Kassem said he was given the last four digits of a debit card number and ran them through the store's security system. He tracked the person who made the transaction through the store, but could not positively identify the man as Wimberly.
"I don't know if that is Willie Wimberly in the video," he said.
After Tabbey rejected the evidence, Burkett and Gerald Evelyn, one of Parker's attorneys, went back to a pattern they used during cross-examination — questioning Peak's credibility.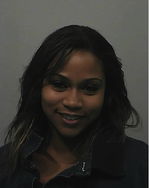 Courtesy of the Washtenaw County Sheriff's Office
Peak received immunity in the case from the state of Michigan to testify against Parker and Wimberly. Her testimony tied together the conspiracy to commit first-degree murder charges the two men face and she's the only person who, so far, has implicated Wimberly in the incident.
However, she admitted multiple times to lying to police during her initial statements and said "I don't remember" as an answer to many questions during her testimony on Thursday. She's also currently serving jail time for an armed robbery conviction, stemming from a case when she and Parker worked to rob a pizza delivery driver. Pleas were entered in that case four days before Charles' death.
At times during Peak's testimony, Burkett and Evelyn seemed almost incredulous at her answers. Burkett questioned Peak for more than an hour before Evelyn got his chance to point out her inconsistencies and the fact that she was high on marijuana and Xanax during most of Jan. 29. During verbal arguments, the two lawyers said Peak's lack of credibility was enough to dismiss some charges
"She's a participant in this case," Burkett said "She should have been charged in this case, she will say anything to get out of it. … She has basically no credibility whatsoever."
Evelyn added later, "She confesses to be a liar six times and the seventh time is the truth."
Heading toward trial
However, Tabbey said Peak's credibility will be something for a jury to work out.
He bound Parker and Wimberly over for trial on all charges and said he was particularly struck by the extra four shots into Charles.
"You have to wonder why there were multiple shots in the buttocks," he said, adding, "I don't know if that's overkill or to send a message or what."
Parker is charged with open murder, being a felon in possession of a firearm, possession of a firearm during the commission of a felony, carrying a concealed weapon, conspiracy to commit first-degree murder and intimidating a witness.
Wimberly faces charges of open murder, conspiracy to commit first-degree murder, possession of a firearm during the commission of a felony, being a felon in possession of a firearm, carrying a concealed weapon in a motor vehicle and intimidating a witness.
Both men face a maximum of life in prison.
Parker and Wimberly are held in jail without bond. The two men will return to court for a pretrial hearing at 1:30 p.m. May 22 in front of Washtenaw County Trial Court Judge Archie Brown.
Kyle Feldscher covers cops and courts for AnnArbor.com. He can be reached at kylefeldscher@annarbor.com or you can follow him on Twitter.