Three businesses, one home spray painted in Ypsilanti
Posted on Thu, Jan 31, 2013 : 11:50 a.m.
Three Depot Town businesses and one home were spray painted Wednesday night in Ypsilanti.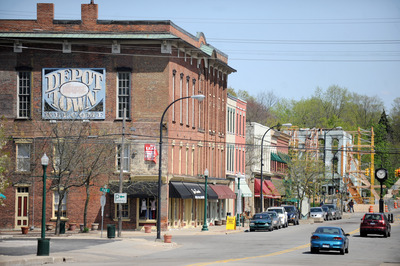 File photo
An Ypsilanti resident notified the police Wednesday night after seeing the graffiti.
The Ypsilanti Police Department said no further details were immediately available about the incident or which businesses were affected.
This is the second act of vandalism to occur in the Ypsilanti area in the past two weeks.
Earlier this month, 50 headstones were vandalized at the Highland Cemetery located at at 943 N. River St.
Several headstones were tipped over, however, there was no permanent damage to any marker that was disturbed. Trash also was strewn across some of the headstones.
Police said the incident still is under investigation and no suspects have been identified.