Posted on
Sat, Jun 15, 2013 : 2 p.m.
Thunder Over Michigan Air Show adds top aerobatic performer to 2013 lineup
By Katrease Stafford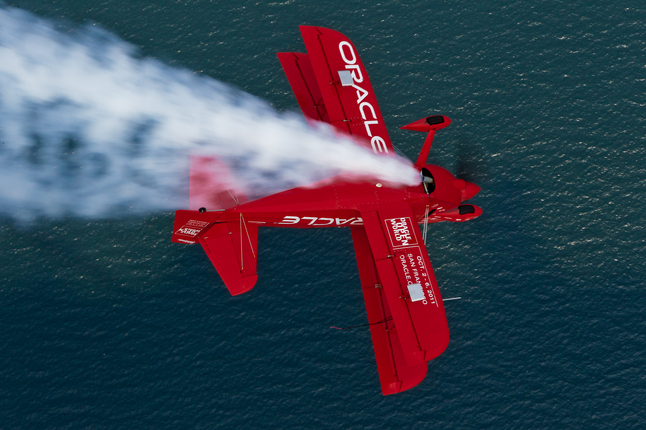 Courtesy photo
The "world's top civilian" aerobatic pilot, Sean D. Tucker, is the latest performer to be added to the upcoming Thunder Over Michigan Air Show at the Willow Run Airport in Ypsilanti Township.
According to airshow officials, Tucker is a member of the National Aviation Hall of Fame and is internationally known for his aerobatic flying routine. Tucker has received several awards, including induction into the International Council of Air Shows Hall of Fame and the Living Legend Aviation Award.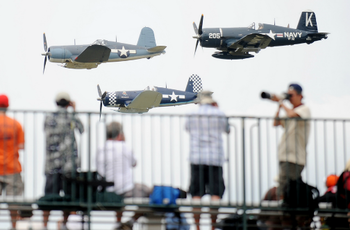 Tucker has done more than 1,100 performances in the span of his 40-year career in front of 100 million fans.
Tucker's airplane, the Oracle Challenger III bi-plane, weighs just more than 1,200 pounds and has more than 400 horsepower.
The airshow, slated for Aug. 10 and 11, is expected to announce more lineup additions in the next several weeks.
"We have just begun releasing what is going to be a very thrilling, unprecedented air show lineup," said Kevin Walsh, air show director. "We are known as one of the top air shows in the U.S. for a reason, and that is because we always have something new and unusual for our fans to enjoy. I think our fans are going to be especially excited about some of the things we will be announcing in the next several weeks."
The show was originally scheduled to take place June 15 and 16 to accommodate the scheduling of the United States Air Force Thunderbirds. However, the Thunderbirds' entire 2013 season, was grounded due to the federal budget sequestration.
Show organizers decided to move the show back to its usual August date.
"Early August is what our fans have come to expect for Thunder and we are pleased that we can now move back to our normal dates," Walsh said. "The August dates allow us to secure additional world-class performers, statics, and displays. The weather is historically much better than in June and there is less conflict with other events then."
Tickets are now on sale for a discounted price if purchased online through Sunday, Aug.11 at noon. General admission tickets for guests 16 and older are now $30 and kids 15 and under are admitted at no charge.
Previous estimates show that between 40,000 and 45,000 people attend the annual show over the course of Saturday and Sunday.
Katrease Stafford covers Ypsilanti for AnnArbor.com.Reach her at katreasestafford@annarbor.com or 734-623-2548 and follow her on twitter.