Posted on
Sat, Jun 8, 2013 : 11 a.m.
Trial date set for 2nd man accused of killing man who refused $10,000 bribe
By Kyle Feldscher
The 21-year-old man charged in the death of an Ypsilanti Township man who refused to take a bribe not to testify in a separate case will stand trial in September.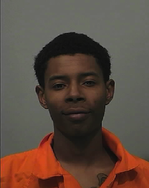 Courtesy of the Washtenaw County Sheriff's Office
Avantis Parker's trial date is set to match up with his co-defendant, 31-year-old Willie Wimberly, at 8:30 a.m. Sept. 30, court records show. Parker is scheduled to return to court for an evidentiary hearing at 1:30 p.m. Aug. 8, according to court records.
Parker and Wimberly are charged in the death of 28-year-old Brandon Charles. Charles was shot and killed in the driveway of a home in the 600 block of Calder Avenue on Jan. 29, hours before he was set to testify against Wimberly in a previous case.
Parker appeared in Washtenaw County Trial Court Judge Archie Brown's courtroom Wednesday for a pretrial hearing. He was originally scheduled to appear a week before, at the same time as Wimberly, but an error meant he was not transported from jail for the hearing.
Wimberly was originally charged with shooting Charles and his girlfriend in a Jan. 1 road rage incident in Detroit. Wimberly posted bond and left jail while the case was pending. He was to return to court on Jan. 30 for a preliminary exam in the case, at which time Charles was going to testify.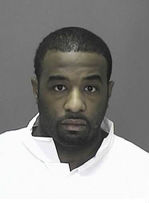 Courtesy of WCSO
Charles and Parker knew each other before the incident involving Wimberly, who was like a big brother to Parker, according to testimony at a preliminary exam in April. Witnesses said Parker and Wimberly conspired to offer Charles a final $10,000 bribe to not testify in the road rage shooting.
According to the testimony, Charles declined the bribe and wanted more money during a brief meeting on Jan. 29. After he declined the bribe, he was shot dead in the driver's seat of Pontiac G6 he was driving.
Parker was charged in connection with the case on Feb. 6 and Wimberly was charged a week later.
Parker is serving up to 22 years in prison for a 2012 robbery in Ypsilanti Township. He had pleaded in the case just four days before Charles' death.
He's charged with open murder, being a felon in possession of a firearm, possession of a firearm during the commission of a felony, carrying a concealed weapon, conspiracy to commit first-degree murder and witness intimidation.
Wimberly faces charges of open murder, conspiracy to commit first-degree murder, possession of a firearm during the commission of a felony, being a felon in possession of a firearm, carrying a concealed weapon in a motor vehicle and witness intimidation. Both men face a maximum of life in prison and are being held without bond.
Kyle Feldscher covers cops and courts for AnnArbor.com. He can be reached at kylefeldscher@annarbor.com or you can follow him on Twitter.