Posted on
Mon, Jan 17, 2011 : 7:18 a.m.
Two people found dead in Ypsilanti Township apartment; Sheriff's Department investigating
By Lee Higgins
Related: Authorities identify man and woman whose bodies were discovered in their Ypsilanti Township apartment
Washtenaw County sheriff's detectives are investigating the deaths of a man and woman found inside their residence at Lakeshore Apartments in Ypsilanti Township on Sunday.
Police said they found no signs of traumatic injuries. A suspected cause of death has not been determined.
Deputies found the couple — a 54-year-old man and 51-year-old woman — at about 5:39 p.m. at the complex at 2180 Lakeview Drive after conducting a welfare check at the request of family members, sheriff's spokesman Derrick Jackson said.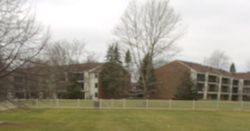 File photo
After a deputy knocked on the door and received no answer, an apartment complex manager unlocked the door and let deputies inside, Jackson said. Deputies found the bodies, Jackson said.
Jackson said nothing appeared out of place or was obviously missing from the apartment. He said he did not know where the bodies were found.
According to Jackson, the couple was not married, but had dated for years. He said he did not know the last time they were reportedly seen alive.
Firefighters tested for carbon monoxide, but found none, Ypsilanti Township Fire Capt. Vic Chevrette said. A pet cat was found alive inside the apartment, Jackson said.
Washtenaw County Medical Examiner Bader Cassin said autopsies would be conducted later today.
A security guard at the complex would not let a reporter on the property this morning. A representative for the complex declined to comment to AnnArbor.com.
AnnArbor.com's Cindy Heflin contributed to this report.
View Larger Map