Posted on
Sat, May 4, 2013 : 5:58 a.m.
Washtenaw County homelessness programs receive $4M in HUD funding
By Katrease Stafford
The U.S. Department of Housing and Urban Development has awarded $4 million to seven Washtenaw County homelessness organizations and the funds will be disbursed to 15 programs within the groups.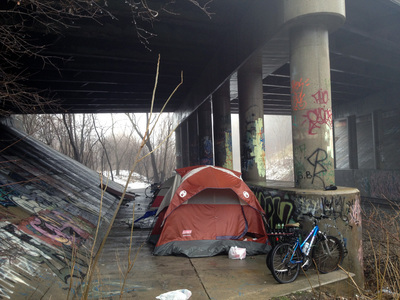 Amy Biolchini | AnnArbor.com
HUD Secretary
Shaun Donovan
made the announcement Thursday that more than 500 local homeless housing and service programs across the country will receive funding through HUD's
Continuum of Care program
.
HUD also announced that it will provide a third round of funding to support "selected new projects later this year." Washtenaw County has applied for $305,040.00 to go toward program funding for rapid re-housing for families experiencing homelessness and eight to 10 new units of Permanent Supportive Housing.
The following organizations received funding: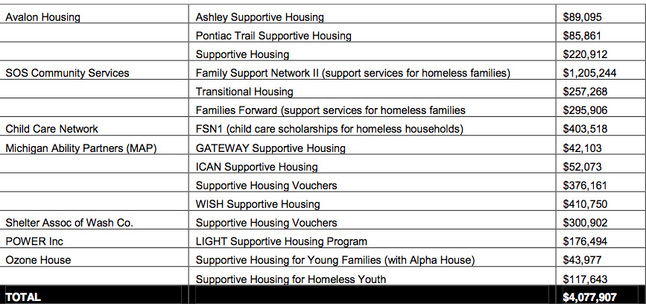 Courtesy photo
The Washtenaw Housing Alliance serves as the Continuum of Care for Washtenaw County, a HUD-mandated body that is responsible for monitoring, approving and submitting all applications for HUD homelessness services dollars. The housing alliance also submits applications for funding through the Michigan State Housing and Development Authority.
"HUD challenged local communities to ensure that they are providing best practices with proven strategies in response to homelessness in their area. This award shows that we are doing just that." said Julie Steiner, Washtenaw Housing Alliance Executive Director, in a statement. "...Without money for housing and prevention, we will continue to see a rise in homelessness and perhaps a rise beyond anything we have seen before."
According to Steiner, while the Fiscal Year 2012 funds were not impacted by budget cuts under the sequestration that began March 1, future cuts are in the planning for homelessness services.
The FY 2013 budgets that are being discussed may result in a 12.6 percent cut to funding for homelessness prevention and rapid re-housing programs and an additional 8.6 percent cut to the funding of HUD's Continuum of Care Program.
Steinter noted that cuts have already gone into effect for Housing Choice Vouchers,section 8 housing vouchers, with a five percent reduction that went into effect March 1.
Robert Guenzel, chair of the WHA Board of Directors said further cuts could be detrimental.
"Washtenaw County remains the most expensive rental housing market in the state," Gunzel said. "If funds continue to be cut for affordable housing, we are going to continue to see a rise in the level of homelessness in our community. This is unacceptable."
AnnArbor.com previously reported that the number of chronically homeless individuals in Washtenaw County has doubled over the past two years.
A report from the Washtenaw County Office of Community and Economic Development and the Washtenaw Housing Alliance found that in 2011, there were 426 individuals living in homeless shelters and 43 individuals living on the streets -- a total of 469 people.
The 2013 count found 344 individuals living in homeless shelters and 166 people living on the streets -- a total of 510 people. On average each year, 3,000 to 4,000 individuals are homeless in Washtenaw County.
Katrease Stafford covers Ypsilanti for AnnArbor.com.Reach her at katreasestafford@annarbor.com or 734-623-2548 and follow her on twitter.