Posted on
Thu, Feb 28, 2013 : 2:05 p.m.
WISD board approves moving forward with Ypsilanti schools superintendent negotiations
By Danielle Arndt
Related coverage:
Negoiations between the Washtenaw Intermediate School District and Ypsilanti Community Schools for superintendent services are expected to push forward next week.
At a meeting Wednesday night, the WISD Board of Education authorized its president and vice president to enter into contract conversations with the joint Ypsilanti-Willow Run school board for WISD Superintendent Scott Menzel to simultaneously act as superintendent of the new Ypsilanti Community Schools during the merger transition.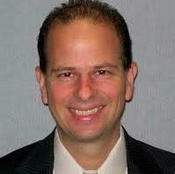 Courtesy of the WISD
Joint board President
David Bates
attended Wednesday's meeting to communicate the request of his board. The WISD authorization vote was unanimous.
Menzel said the board did not engage in a lot of conversation about specific questions surrounding the arrangement since Wednesday's authorization was just the beginning of the process. The sense was board members wanted some time to formulate their questions and then would place the topic of superintendent services on a future meeting agenda to gain more clarity, Menzel said.
The joint Ypsilanti-Willow Run board approved Monday in a controversial and unanimous vote appointing Menzel as the temporary superintendent for the new consolidated Ypsilanti Community Schools district. The board also voted to retain current Ypsilanti Superintendent Dedrick Martin and Willow Run Superintendent Laura Lisiscki as associate leaders under Menzel.
The next school board meeting for the new district is scheduled for 6:30 p.m. Thursday at Willow Run High School. On the agenda is a presentation on the teacher and principal selection process and hiring timeline, as well as a recommendation to launch a small-learning-communities model in the new district's secondary building.
Danielle Arndt covers K-12 education for AnnArbor.com. Follow her on Twitter @DanielleArndt or email her at daniellearndt@annarbor.com.