Posted on
Sun, May 19, 2013 : 1 p.m.
Woman charged with killing her boyfriend returns to court in 2 weeks
By Kyle Feldscher
The woman accused of fatally stabbing her boyfriend following an argument at an Ypsilanti apartment will return to court in two weeks for a pretrial hearing.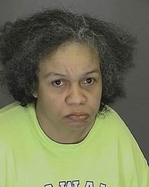 Courtesy of the WCSO
Donna Turner, 47, is charged with one count of open murder in the death of Keith Walton on Dec. 4 at her apartment in the 400 block of South Huron Street. Turner appeared in court for a pretrial hearing in front of Washtenaw County Trial Court David Swartz Thursday.
Erane Washington, Turner's attorney, said the preliminary exam transcript in the case is not finished yet. She asked for a two-week adjournment in the case until that document is available. Swartz granted the request.
Turner will return to Swartz's court at 1:30 p.m. May 30.
She's charged with one count of open murder in Walton's death. The 45-year-old man was reportedly leaving the apartment after arguing with Turner when she stabbed him once in the abdomen with a large kitchen knife, police said.
The stab severed Walton's femoral artery and he died at St. Joseph Mercy Hospital.
Turner is held in the Washtenaw County Jail without bond. She faces a maximum of life in prison if she's convicted.
Kyle Feldscher covers cops and courts for AnnArbor.com. He can be reached at kylefeldscher@annarbor.com or you can follow him on Twitter.