Posted on
Thu, Dec 6, 2012 : 2:55 p.m.
Woman charged with murdering her boyfriend, held without bond
By Kyle Feldscher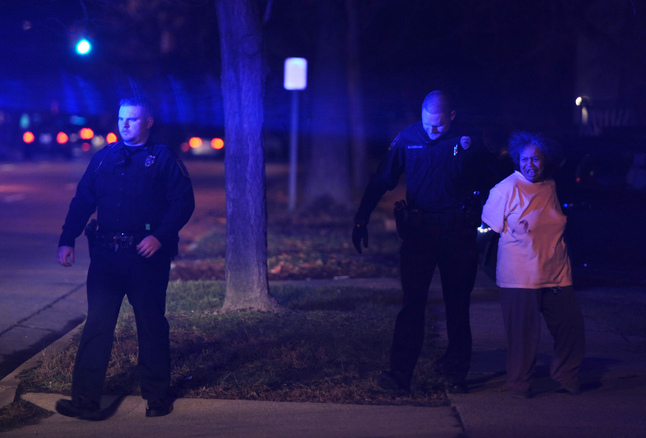 Daniel Brenner | AnnArbor.com
Donna Turner
stabbed
Keith Walton
to death as he was trying to leave their apartment in Ypsilanti after an argument Tuesday night, prosecutors alleged at Turner's arraignment at the Washtenaw County Jail Thursday.
The two of them had been arguing in the living room of their apartment on South Huron Street, and Turner had just walked away into the kitchen, prosecutors said. Walton, 45, got his coat and walked past Turner just before she suddenly stabbed him once in the abdomen with a large kitchen knife, severing his femoral artery, police said.
Walton staggered back into the living room and fell onto the couch. He died a short time later after an ambulance took him to St. Joseph Mercy Hospital.
Turner, 46, has been charged with one count of open murder and is being held without bond.
Washtenaw County Assistant Prosecutor Dianna Collins told Magistrate Thomas Truesdell that Turner killed Walton after the argument, which police said might have been about Turner's ex-boyfriend. Collins called it an "unprovoked stabbing."
"The people are asking to deny bond," Collins said.
Emergency personnel responded at 6:50 p.m. Tuesday to the 400 block of South Huron Street after the stabbing was reported. Turner was arrested at the scene of the incident and has been held at the county jail since that night.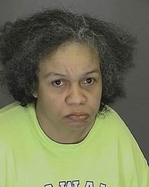 Courtesy of the WCSO
Detective Sgt. Thomas Eberts said Thursday Walton was leaving the apartment. He was supposed to go to a friend's house, where he planned to watch a movie and have some drinks. Eberts said there does not appear to be evidence of a physical altercation prior to the stabbing.
"She hasn't given any indication he was assaulting her in any way," he said.
Turner didn't say much at Thursday's arraignment. She said she has no children, rented the apartment, has no job and is single. The Washtenaw County Public Defender's Office was appointed to represent her.
She's scheduled to be in court for a preliminary exam at 8:30 a.m. Dec. 18 at the 14A-1 District Court in Pittsfield Township.
Eberts said Turner confessed to the alleged murder in an interview Wednesday night.
It wasn't the first time police had responded to a domestic disturbance involving Turner and a significant other.
Eberts said Turner and an ex-boyfriend were involved in a violent domestic dispute at the apartment in February. In that incident, a 54-year-old man is accused of attacking Turner, choking her and throwing her around the apartment, police said at the time.
At one point during the incident, Turner was able to grab a large kitchen knife and is accused of stabbing the man in the abdomen. The man was taken to the hospital and treated for his injuries, which were not life threatening. Police said Turner suffered a bloody lip but refused medical treatment.
Police arrested the man involved in that incident, who was not Walton. It's unclear if any charges were eventually brought against him.
Walton and Turner had been dating for a short period of time but lived together, Eberts said. He said there doesn't appear to be a history of domestic violence between the two before Tuesday.
If convicted on the charge of open murder, Turner faces spending the rest of her life in prison.
Kyle Feldscher covers cops and courts for AnnArbor.com. He can be reached at kylefeldscher@annarbor.com or you can follow him on Twitter.