Posted on
Thu, Jun 21, 2012 : 6:47 p.m.
Woman jumps to safety during 'suspicious' Ypsilanti apartment fire
By Paula Gardner
Three apartments were severely damaged Thursday and one woman was injured as a result of a fire in an Ypsilanti complex that firefighters are calling suspicious.
The Ypsilanti Fire Department sent crews to University Green apartments in the 700 block of West Clark Road at about 10 a.m., after callers said that flames and smoke were visible on the second floor of the three-story building.
When they arrived, "one of the units had flames coming out of the windows," said Lt. Mike Kouba.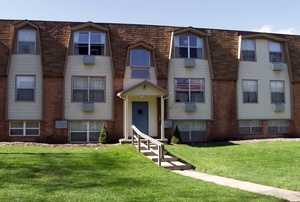 From UniversityGreenApartments.com
As firefighters rushed to the scene, a woman who lived on the second floor handed her children out of a window to bystanders, and then she jumped to safety, Kouba said.
She suffered head and wrist injuries, Kouba said, but her children were OK.
The fire was contained to the second floor, as YFD fought the blaze with assistance from Ypsilanti and Pittsfield townships, and Ann Arbor. However, some damage from smoke and water affected the third floor.
The fire started in an apartment that had just been vacated by tenants who'd been evicted, Kouba said.
"Witnesses said they'd threatened to do something to it," he said.
The timing of the fire likely affected the outcome, Kouba added. Many residents were at work, and the people who were home were able to quickly react to the alarms. Both Ypsilanti police and Washtenaw County Sheriff's deputies helped evacuate the building, Kouba said.
"It could have been a lot worse," Kouba said.
The American Red Cross assisted three families who lost their homes, but only one needed housing. The apartment complex was able to relocate the other two into vacant units.
The damage to the complex — located near the intersection of West Clark and LeForge roads — was estimated at $50,000.