Posted on
Wed, Apr 10, 2013 : 7:51 a.m.
Student reports 3 men robbed her on walk to campus
By Cindy Heflin
Three men robbed a student walking to the Eastern Michigan University campus on Tuesday, according to an alert sent by EMU police.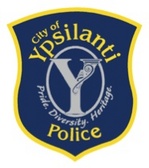 The 23-year-old Ypsilanti woman told Ypsilanti police she was walking in the 1300 block of Washtenaw Avenue near Cornell about 5:30 p.m. when three men approached her.
One of the men displayed some type of cutting instrument and another demanded money, she said.
She turned over cash, and the men fled in a dark-colored vehicle that was parked nearby, police said. The victim was not injured.
Ypsilanti police said the suspects are described as black men in their 20s, 5 feet 8 to 5 feet 10 inches tall. They were wearing black hooded sweatshirts. At least one was wearing a baseball hat.
Police continue to investigate. Anyone with any information about the robbery is asked to call Detective Sgt. Thomas Eberts at 734-482-9878 or Crime Stoppers at 1-800-SPEAKUP.