Posted on
Fri, Jul 5, 2013 : 9:40 a.m.
Woman taken into custody after early morning stabbing
By John Counts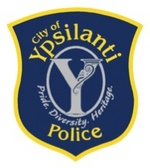 A 24-year-old Ypsilanti woman was taken into custody after she was accused of stabbing another woman early Friday morning, police said.
Officers were called to the 100 block of Bell Street at 3:10 a.m. after receiving reports of a stabbing, Ypsilanti police said. The suspect and the victim were no longer at the location, but interviews with witnesses revealed the two women were in an argument.
The stabbing victim, a 21-year-old Ypsilanti Township woman, and the 24-year-old got into a fight earlier in the day when they ran into each other at a store, said Ypsilanti police Sgt. Thomas Eberts.
When the tires on the 21-year-old's vehicle were slashed later in the day, she believed the 24-year-old was responsible, Eberts said.
In the early morning hours, the 21-year-old learned the 24-year-old was at the Bell Street residence and went over to confront and eventually attack the other woman, police said.
The 24-year-old somehow obtained a double-edged knife, which hasn't been recovered by police.
"The (24-year-old) stabbed the (21-year-old) once in the ribcage," Eberts said.
When police arrived, both had already been taken to a local hospital where officers later met with them.The 24-year-old woman had cut her hand in the fight. She was treated and taken into custody upon her release, Eberts said.
The 21-year-old remains in the hospital after undergoing surgery Friday morning.
The 24-year-old remains in custody. Felonious assault charges will be submitted to the prosecutor's office for authorization.
John Counts covers cops and courts for AnnArbor.com. He can be reached at johncounts@annarbor.com or you can follow him on Twitter.