Posted on
Thu, Aug 22, 2013 : 5:57 a.m.
Woman who harassed black neighbor ordered to 6 months jail and to write essay on diversity
By John Counts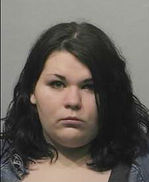 Courtesy of WCSO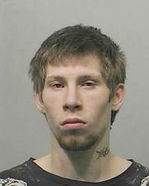 Courtesy of WCSO
A 19-year-old woman Ypsilanti Township woman was sentenced Monday to serve six months in jail and then two years on probation for using a racial slur and pushing her black neighbor.
Judge Darlene O'Brien also ordered that Leah Keaton to write a 200-250 word essay on diversity and attend a racial sensitivity class.
"It's very, very hurtful behavior," O'Brien said.
Keaton was tearful and spoke barely above a whisper when asked if she had any statement to make before O'Brien passed sentence.
"I want to get my life on a better track," she said.
Keaton was also ordered to not have any contact with either the victim, or her ex-boyfriend, Joseph Starr, who participated in harassing the 23-year-old black woman in the early morning hours of July 3.
Both Starr and Keaton were charged with one count of ethnic intimidation. Starr also faced a charge of disturbing the peace. Both felony counts against Starr were dismissed in a plea deal struck at a July hearing, court records indicate.
He eventually pleaded no contest to an added count of assault and battery and was sentenced on Aug. 8 to 60 days in jail with credit for 32 days served, according to records and officials.
Assistant Washtenaw County Public Defender Laura Dudley argued Keaton was under the racist influence of Starr, who she referred to as Keaton's ex-boyfriend. Dudley said Keaton has a bipolar disorder and that the vulnerable 19-year-old was taken advantage of by Starr "who did hold these beliefs."
Assistant Washtenaw County Prosecutor Brenda Taylor argued for the stiff sentence, which went above what was recommended to the judge by the probation department.
Taylor said she was appalled when she heard about the racially motivated incident and that Keaton "bragged" about it in an obscene Facebook post, which Taylor read aloud to the court.
"You are a danger to the race you are targeting," Taylor said.
Keaton pleaded guilty to one count of ethnic intimidation on July 23, when a count of assault and battery was dismissed.
The female victim lived next door to Starr and Keaton in the 1100 block of Hull Avenue in Ypsilanti Township.
Deputies were called there around 1 a.m. July 3 for a dispute. The 23-year-old woman told police that she overheard Keaton and Starr through an open window using a racial epithet when referring to her, according to police. The woman said after hearing it about eight to 10 times, she went next door to ask them to stop.
Keaton then pushed the women to the ground and closed the door, according to police. When officers arrived and knocked on Keaton and Starr's door, no one answered. Officers left, but were then called back to the same houses two hours later after receiving reports Keaton and Starr were outside singing songs about killing black people and were throwing rocks at the 23-year-old's house, police said.
Officers continued to investigate and learned Keaton and Starr had been using the same racial slur with the 23-year-old woman's 63-year-old father and also neighborhood children of Asian descent, Fox said.
Keaton and Starr were arrested a few days after the July 3 incident and have remained jailed since.
John Counts covers cops and courts for AnnArbor.com. He can be reached at johncounts@annarbor.com or you can follow him on Twitter.