Posted on
Sat, Mar 23, 2013 : 5:59 a.m.
Ypsilanti approves opening of new medical marijuana grow facility
By Katrease Stafford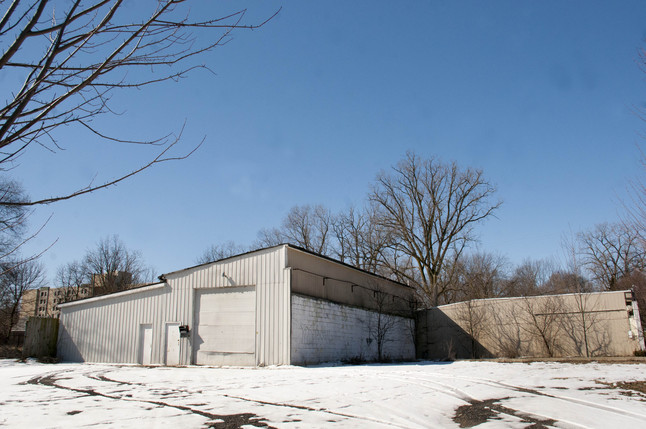 Tom Perkins | For AnnArbor.com
A new medical marijuana grow facility will open this year in Ypsilanti, making it the second to operate in the city.
The planning commission unanimously approved a special use permit for the facility to be located at 75 Catherine St., which is at the intersection of Catherine and Chidester streets.
Assistant City Planner Bonnie Wessler said the commission approved the permit, with a few conditions. The applicant named on the special use permit application is AZ Holdings, LLC who plans to name it "Aspen Gardens."
"They added the condition that a sidewalk be constructed and a curb cut be closed on the northwest side," Wessler said.
Although approval was granted, AZ Holdings will still have a few steps to go through such as obtaining permits and submitting revised site plans before it can officially open.
Wessler said they're also in the process of obtaining their medical marijuana license necessary to open. The facility opening does not require council approval.
According to the site plan, the site most recently has been used for an auto body repair, hair product manufactory, and as a social club for the Iron Coffins Motorcycle Club. AZ Holdings plans to perform significant renovations to the interior of the space.
The building's assessed value is $67,600.
Another grow facility is hoping to open at 834 Railroad St. and is awaiting site plan approval.
The site plan approval comes a day after Mayor Pro Tem Lois Richardson said the city should consider placing a moratorium on medical marijuana grow facilities and dispensaries opening in the city. The city currently has six dispensaries, with the possibility of a seventh opening on Huron Street.
Katrease Stafford covers Ypsilanti for AnnArbor.com.Reach her at katreasestafford@annarbor.com or 734-623-2548 and follow her on twitter.