Posted on
Wed, Jan 23, 2013 : 5:58 a.m.
Ypsilanti grants Sidetrack Bar and Grill 12-year tax abatement for $1.5M expansion project
By Katrease Stafford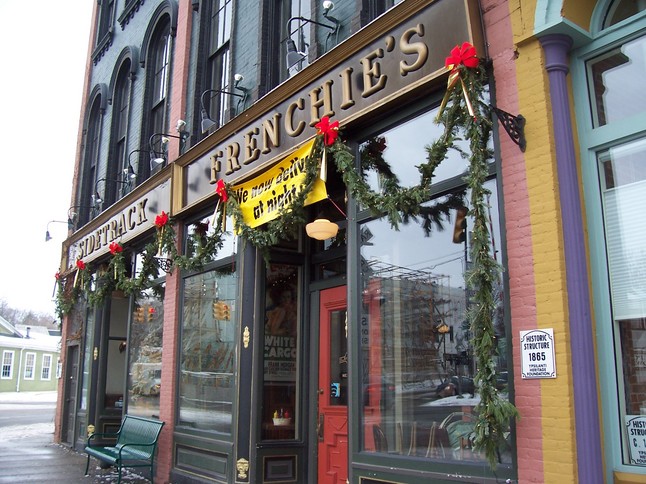 Ypsilanti's Sidetrack Bar and Grill's $1.5 million expansion project is one step closer to realization, after the city council unanimously approved a tax abatement Tuesday to freeze the property's taxable value for 12 years.
Sidetrack Bar and Grill and Frenchies owner Linda French requested it under the Obsolete Property Rehabilitation Act to would effectively freeze the value of the improvements on the combined property at the 2013 taxable value.
Investment and improvements to the properties would not be taxed during the lifetime of the abatement.
The OPRA exemption goes into effect beginning Dec. 31, 2013 and will end Dec. 30, 2025 for the real property, excluding land. At that point, the taxes would increase to reflect the improvements made to the property.
The approval was given by council on the condition that the renovations be completed within four years, the final approval of exemption certificates be granted by the State Tax Commission, and the taxes on the property be paid on time.
French purchased 52 E. Cross St., the former Bird Brain, in June for $350,000 from King C & C LLC to add to her existing 10,000-square-foot building.
French has been working out plans for the renovation of the existing upper stories of 54 & 56 E. Cross, which are undeveloped and vacant, as well as expansion of the Sidetrack restaurant into the first floor space of 52 E. Cross.
French previously told AnnArbor.com the grant will allow Sidetrack to have its mortgage debt paid off by 2024, making available the additional cash flow needed to cover the increase in property taxes once the grant exemption has ended.
The entire project is scheduled for completion by 2016 and the total investment for the project is expected to be approximately $1.5 million. French is estimating that within 24 months, 40 jobs will be created.
"We're excited to reinvest in the city of Ypsilanti," said Sidetrack Bar and Grill manager Jessica French.
Katrease Stafford covers Ypsilanti for AnnArbor.com.Reach her at katreasestafford@annarbor.com or 734-623-2548 and follow her on twitter.