Posted on
Tue, Jan 10, 2012 : 5:57 a.m.
Ypsilanti High students to face tougher graduation requirements
By Danny Shaw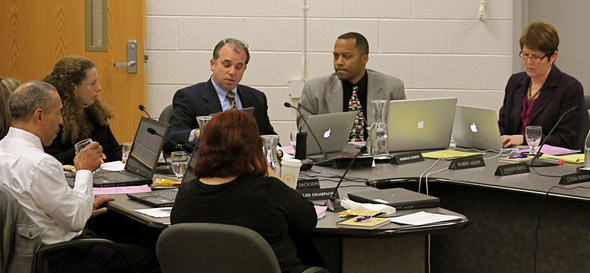 Danny Shaw | AnnArbor.com
Ypsilanti High School
students will have to watch their grades a bit closer after a decision made at Monday's
Board of Education
meeting.
The YHS graduation credit requirements for seniors after the 2012 school year will be higher than the current minimum of 22 credit hours. The class of 2013 will need a minimum of 24 credits, followed by 26 for students graduating in 2014. Today's freshman class will need 28 credits by 2015.
"Previously students could fail up to 10 classes and still graduate," said David Bates, YPS Board president. "Our students are better than that.
"I think it's up to us to challenge our students and give them more opportunities and challenges to better prepare them for future endeavors."
Bates said as the graduation rate inclines, so do the standards of students. He said the board, the school and the community have high expectations for future graduates. The action to raise the requirement passed unanimously.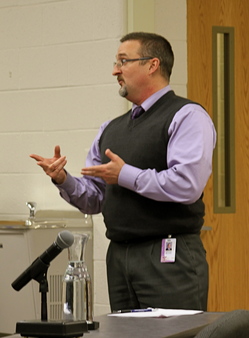 Danny Shaw | AnnArbor.com
Also at Monday's meeting, Board members renewed the contract with Washtenaw County Sherriff's Department for security and police services for another three years.
According to Board members, the roughly $150,000 per year contract is the same as previous years, with the exception that the Board may terminate the contract followed by a four-month notice to the Sherriff's Office.
Trustee Andy Fanta expressed his concerns about the contract's annual cost, and said he would like to see other options, perhaps security firms, considered.
"I think there's something we should explore here," Fanta said to the Board. "I would say that I think no one in our community thinks about the cost per student, per year for security."
Superintendent Dedrick Martin said there are other avenues the district can research for security, which is why he is satisfied with the addition of a termination clause.