Posted on
Fri, Dec 10, 2010 : 6:01 a.m.
Ypsilanti City Council considers opting out of law allowing Sunday morning liquor sales
By Tom Perkins
Governor Jennifer Granholm recently signed legislation allowing Sunday morning liquor sales, but the Ypsilanti City Council is considering continuing to prohibit sales before noon.
Julie Wendt, director of executive services for the Michigan Liquor Control Commission, said the Sunday morning sales ban is automatically lifted on Dec. 16 unless a municipality passes a resolution "opting out" of the new law. The municipality must then notify the LCC of its intention and specify what time it will permit sales.
City Council discussed the issue and took an unofficial straw vote at Tuesday's meeting. Council Members Dan Vogt, Mike Bodary, Ricky Jefferson, Pete Murdock and Mayor Pro Tem Lois Richardson spoke in favor of opting out. Mayor Paul Schreiber and, after the meeting, Council Member Brian Robb expressed a desire to allow Sunday sales.
Council will vote on the issue at a special meeting during its Dec. 14 budget goal setting session at Spark East. The budget goal setting session begins at 6 p.m., though there will be a separate special meeting to vote on the Sunday sales resolution.
Ann Arbor appears ready to let the new law take effect.
"We will take a look at it, but I don't think we're going to be doing anything in particular," Ann Arbor City Attorney Stephen Postema said.
Jefferson said at Tuesday's meeting that he didn't see a need to change anything. Murdock felt the same.
"I just didn't see any particular upside to it," he said.
Bodary said Thursday that he first opposed lifting the ban, but is reconsidering the more he analyzes the situation and talks with others. He said he doesn't understand why someone would want to drink early Sunday morning, but he doesn't wish to place his value judgments on others.
He said he also recognizes that Sunday is the Sabbath for Christians, but pointed out that other days are the Sabbath in other religions and he is reluctant to mix church and state. Not allowing Sunday morning sales could also put Ypsilanti businesses at a disadvantage, Bodary said.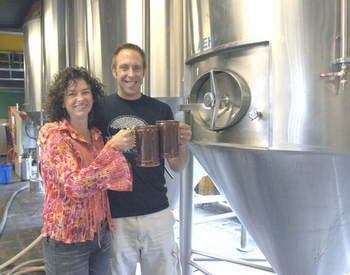 "I'm not diametrically opposed to liquor sales on Sunday," Bodary said. "There are issues about liquor sales in general and responsible drinking, but as far as responsible adults buying alcohol on Sunday goes, the more I think about it, we should go with the laws of the state."
Schreiber and Robb said the change would simply make Sunday like any other day of the week.
"I don't see an issue with making Sunday morning the same as every other morning, but other council members felt differently," Schreiber said.
Rene Greff owns the Corner Brewery in Ypsilanti with her husband, Matt, and sits on the Ypsilanti Downtown Development Authority. Matt Greff was part of the Michigan Brewer's Guild legislative team that helped work to get the legislation passed this year.
Rene Greff said she was stunned when she heard council was leaning toward opting out of the new law.
"It never even occurred to me that they would opt out of something that we have worked so hard at the state level for for years," she said. "To single Ypsilanti out as not being a part of that is astounding to me."
She said her own business wouldn't be affected much either way because the Corner Brewery doesn't open until noon, but she said it puts Ypsilanti at a competitive disadvantage. She said restrictive laws could drive potential businesses from Ypsilanti to surrounding communities, which increases the chances for vacant spaces downtown.
"For a city that talks about wanting to be a cool city with a hip vibe, this certainly is not sending that message," she said. "This (law) is so antiquated that I can't even believe in this day and age that our council members in Ypsilanti are even having a discussion."