Ypsilanti officials endorse forming regional authority as housing commission faces federal scrutiny
Posted on Wed, Sep 19, 2012 : 5:59 a.m.
The Ypsilanti City Council voted to approve the Ypsilanti Housing Commission's recovery plan and included an amendment that would require the commission to examine the feasibility of a regional housing authority.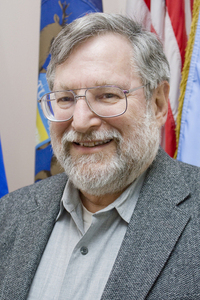 The amendment, proposed Tuesday by Council Member Pete Murdock at the council meeting, seeks to combine the Ypsilanti and Ann Arbor housing commissions into a single authority. This amendment was one of three proposed by Murdock and unanimously passed by council.
Council voted in favor of the amendments requiring the YHC to submit all evaluations, reports and communications referenced in the recovery plan to council when completed.
The recovery plan outlines several changes HUD believes need to be made in order for the program to remain sustainable as well as in control of the YHC. Over the past week, council members have made several changes and improvements to the plan after voting 6-1 against the plan during a Sept. 7 meeting.
Council had until Sept.19 deadline to approve the recovery plan.
The plan describes the results following HUD's review and assessment of the YHC, the measures that need to be implemented to improve performance and the desired outcomes to be achieved and establishes a timetable to achieve those outcomes. The plan identifies the "available remedies" to correct the commission's issues.
Murdock said local city and Washtenaw County officials would explore the option with HUD.
Murdock said the idea was suggested during meetings he had earlier this year with former City Manager Ed Koryzno and HUD Director of Public Housing Willie Garrett.
Murdock said Garrett suggested merging the Ypsilanti and Ann Arbor housing commissions.
"I communicated with him in March asking how would we go about exploring that option and he said, 'oh, you can't do that, only the housing commission can,'" Murdock said. "This would explore that concept as one of the things they need to do. There's been a lot of discussion going on about this that we're not a part of."
Murdock said some "informal discussions" have taken place regarding the possible merger but no concrete plans have come of the talks.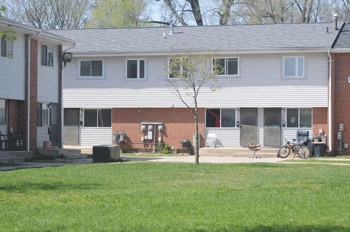 Citing the Ann Arbor Transportation Authority four-party agreement as an example, Murdock told council that regional authorities may be the way of the future.
"It could be a forward looking operation," he said. "I think there's an opportunity to look at something that would better serve the people its supposed to serve. This is the way. It may not go anywhere, but we'll never know unless we talk about it."
Mayor Pro Tem Lois Richardson agreed with Murdock and said the conversation needs to move forward.
"I think we should get on board with that even though we haven't been invited into the conversations that are already going on," Richardson said.
"I think this is one of those times where we need to interject ourselves into the conversation," she said. "It would not just help alleviate the issues with the Ypsilanti commission, but it would eliminate some of the issues with housing thoughout the county. The government is calling for regional authorities and for people to work together."
Murdock said some of the conversations occurred while HUD was considering Ann Arbor as a possible location to transfer the YHC's troubled Section 8 voucher program.
"I think some of that stimulated discussion with the county and others, but it's nothing more than looking at conceptually what it would look like and whether it would be a good idea," he said.
At this point, Murdock said he isn't sure what the process would be like to create a regional authority.
Mayor Paul Schreiber supported the amendment and said he believes it could be a good thing for Washtenaw County.
"Other cities have regional authorities," he said. "I think Ann Arbor has a lot to offer us and we have a lot to offer them."
States such as Arkansas, Mississippi and Nevada have regional authorities that serve large portions of communities.
Other highlights and additions to the recovery plan:
The Ypsilanti Housing Commission must provide HUD with monthly written progress reports.
The YHC has a Nov. 1 deadline to have a full, qualified board of commissioners, including one resident commissioner.
The commission must immediately post a public job search for a permanent YHC director who must be hired by Nov. 1.
The failure of the YHC to comply with the plan could result in several penalties including consolidation or receivership.
Recovery plan: